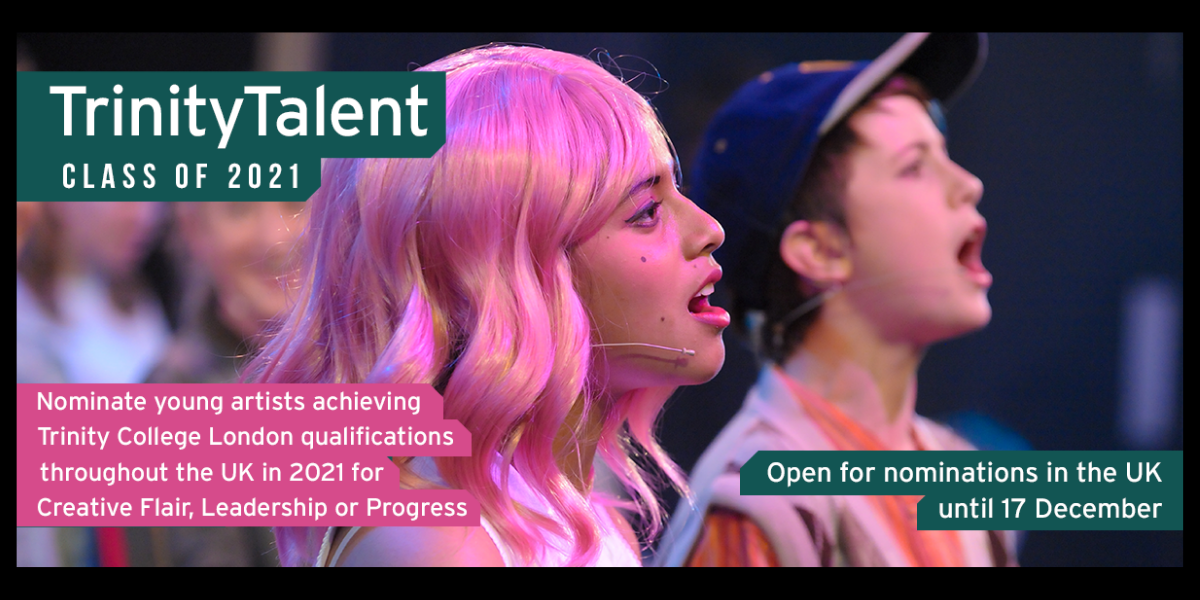 TrinityTalent 2021 is open for nominations
Every year, Trinity College London, in partnership with Voice magazine, celebrates the achievements of 13–25-year-olds through Trinity Talent. If you're thinking of making a nomination this year, you may be interested in finding out more about some of the young people who have been selected in previous years.
This could be especially relevant if you're working with a large group who all feel deserving of a special commendation and you are trying to decide who to nominate. With this in mind, we've looked back at young people who have been successful in the past in the Creative Flair, Leadership and Progress categories.
Creative Flair focuses on a young person's originality and inventiveness - all successful nominees in this category were praised for stepping outside of the conventional boundaries. Lola Simpson completed her Arts Award Discover at Home in visual arts, creating a portfolio through which her individuality and personal story really shone through. Philippa Kearsey completed her drama qualification by producing a highly creative piece that weaved in both her singing (in Italian!) and acting skills while Orla Skye Wyatt wrote original new material and taught herself new notation and production software.
Leadership can come in a range of different forms, as demonstrated by those recently selected. Whether it's organising an arts festival as a platform for environmental activism like Lilia Rowe, showing a commitment to teaching young students and a passion to pass on her musical ability like Poppy Griffith, or using leadership skills to encourage drama students of all ages and abilities to confidently express their creative side like Jack Jones. In this category we are looking to see shining examples of young people leading, supporting or inspiring others.
The Progress category takes into account not just the end product of what a young person has achieved, but where they started from and the challenges they may have overcome. For example, Georgia Thornton showed great perseverance and determination to complete her Silver Arts Award whilst going through significant changes in her homelife, Alfie Jackson's passion for learning the drums even before he could start lessons led him to passing his exam with flying colours, and Grace Whittaker demonstrated hard work, talent and commitment in drama. All showed great progression, stamina and personal development throughout their journey
You can read more about the nominees from 2020, and those from previous years, on the TrinityTalent page of the Voice website.
We hope that reading these stories will inspire you to make a nomination and we look forward to receiving nominations by 17 December.
Related posts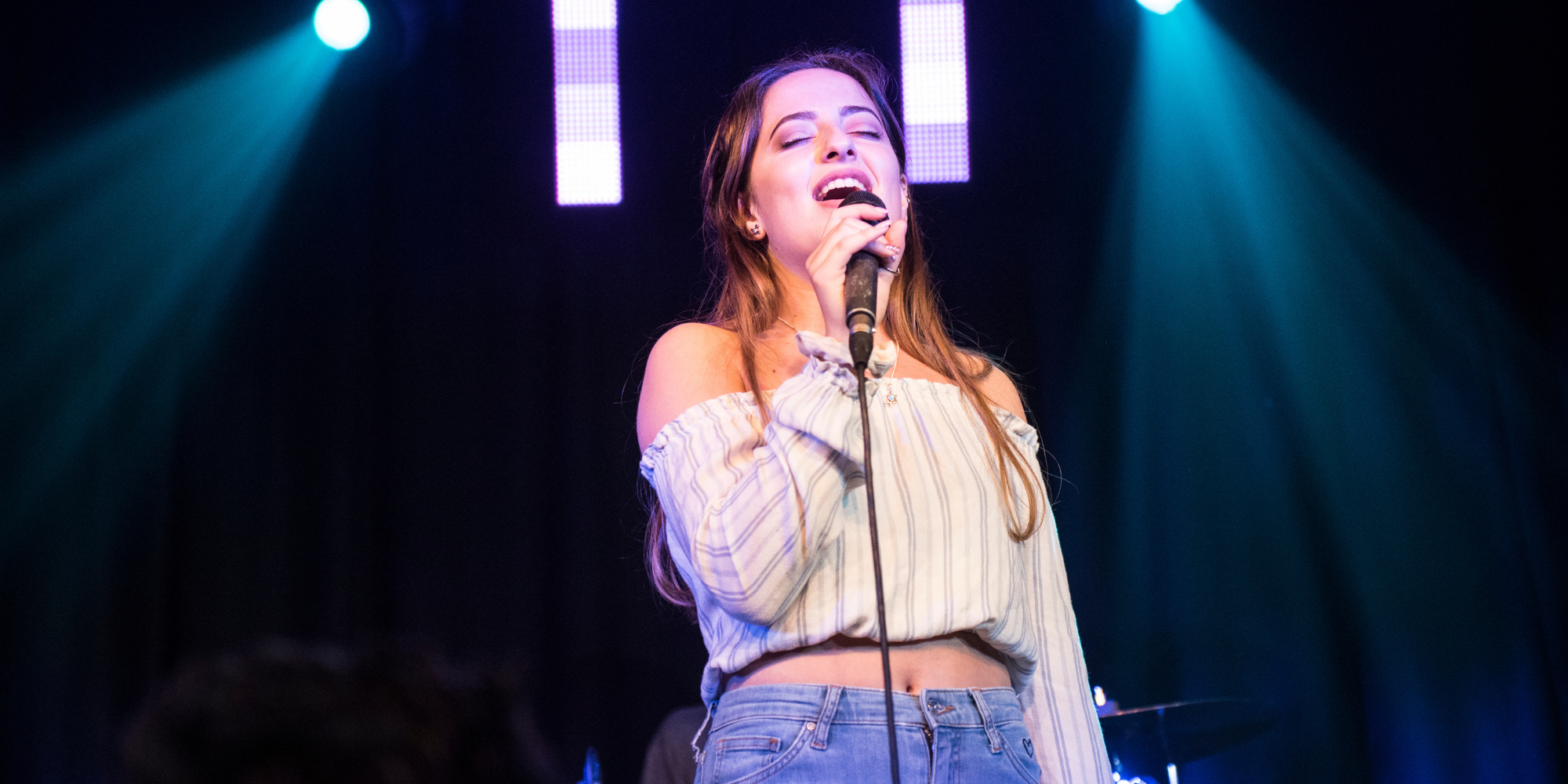 BY: Nici West

BY: Annabel Thomas