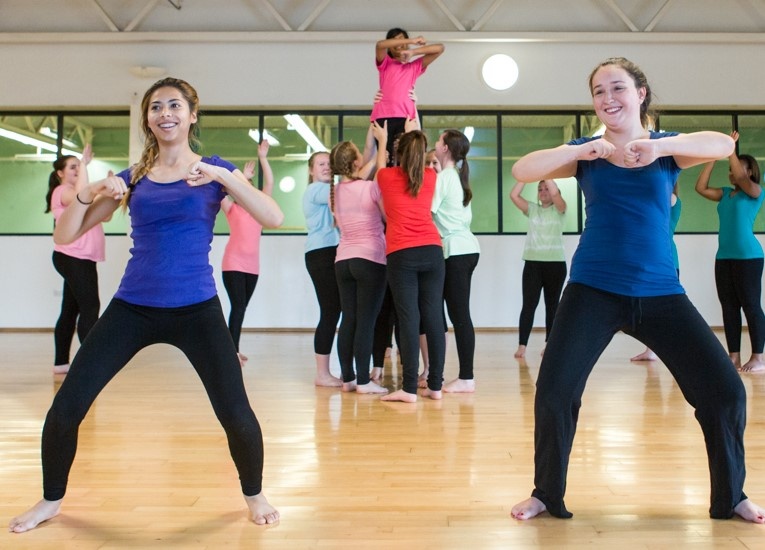 10 ways students can take the lead producing your next school show
For those of us who took part in our own school productions, they probably stand out as some of the most enjoyable times in our school careers. It was hard work but they certainly prepared us for balancing the hectic world of work later in life! One of the things that stands out is the dedication of the staff. The sheer energy and time the teachers put into productions for half of the year, which often eats into leisure time and is fitted around their teaching timetable, is quite a feat – and often something which is not fully appreciated by students, parents or fellow non-arts colleagues.
But there are ways to reduce the workload for staff, without sacrificing the quality of a production. Giving students a voice, not only in the production as actors but as part of the wider team that makes up a school show, can be beneficial to all. Not only does this take the pressure off staff, but it can help students gain an Arts Award and offers real-life experience to help prepare them for careers in the arts (and can link nicely to your schools' careers strategy). Not only that, but skills such as teamwork, reliability, responsibility and organisation help prepare students for life in general, beyond school and the workplace. Taking part can also link to Trinity College London's Acting and Speaking syllabus as one of the Plays in Production qualifications can assess a whole production, including lighting, costume and other aspects, so even non-performers can achieve a graded drama qualification.
We've looked at all the jobs that pull a production together, allocating them to not only staff, but students, too. There are plenty of production jobs – from costumes to lighting, programmes to props – that even younger students can take responsibility for. Here's how to divide up the workload for your next production…
1. Running lunchtime rehearsals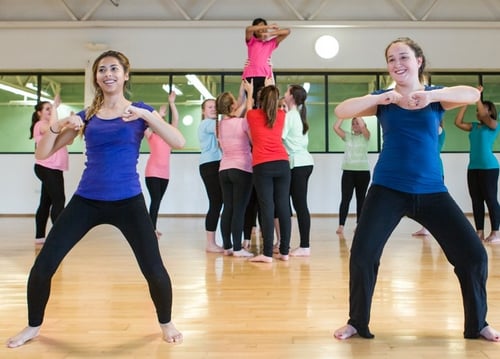 Who? GCSE and A-Level/BTEC/IB performing arts students
What's involved? Students act as 'assistant directors' to help more cast members rehearse simultaneously. In small groups, older students focus on a scene, dance or musical number in isolation, discussing voice projection, pronunciation, movement, dance and musicality, according to their skills.
Staff input: For the first few rehearsals, a music or drama teacher may be needed to supervise and set the standards/establish the older student as an authority. The director will also need to pass on in advance the scene/song to rehearse and its context in the story. It may be useful to have a briefing session with all students taking on this role at the start of the process, or even interview those who show interest to ensure they are fully committed (and can be great authentic careers practice as well).
Student gain: Peer leadership skills, communication skills and people management. Getting a measurable amount of progress made in a short period of time – likely only the lunch hour or an hour after school would be available. Resolving disagreements, articulating direction guidance and visualising how the scene fits into a larger piece of theatre.
'Watching, writing and devising plays, finding ways to express how you feel about the world, giving weight to other people's opinions and having the confidence to shout about them are vital.' Lizi Patch, Artistic Director of Leeds Actors in Training and City Varieties/Leeds Grand Youth Theatre
2. Designing the set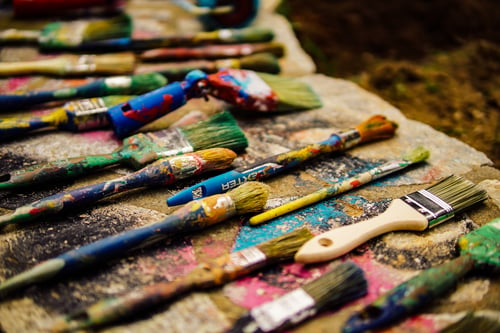 Who? KS3, GCSE and A-Level/BTEC/IB art & design students
What's involved? Looking at the script and working out how many different settings are needed throughout the production, the order they appear and how they would fit together/alternate quickly between scenes. Devising the best materials to use to make the set as realistic and impactful as possible, even from the back of the theatre.
Staff input: An art teacher may have to act as artistic director, but once the staging is divided up into sections for each scene, older art students can take on the responsibility of designing and making the set. The art teacher may need to check in semi regularly and answer questions from students, but this can be mainly student led.
Student gain: Experience of dealing with spacial awareness, staging logistics, engineering difficulties and problem solving. Working closely with others and overcoming artistic differences, as well as working to a tight deadline – time management skills will be key in this role.
3. Designing and making costumes

Who? KS3, GCSE and A-Level/BTEC textiles students
What's involved? Reading character descriptions, learning about historical and cultural setting, measuring cast members. Students may need to be given a budget to go to charity shops and costume hire shops to source existing clothing, as well as make some pieces from scratch. Following clothing patterns, sourcing fabric and accessorising appropriately for each lead cast member.
Staff input: Guidance and supervision of materials – sewing machines, cutting fabric, accessing needles and thread etc – may be needed for these sessions. Access to a textiles classroom and its equipment will be necessary, but once students are set off on their tasks, this process will become much faster than if teachers were doing it on their own.
Student gain: Using measurements to craft clothing, working as part of a team but also independently. Students will also learn about the history of fashion, how different cultures dress and how to create authentic aesthetics for a particular period or place. Developing their sewing skills outside of their classwork could help introduce new textiles skills, too.
4. Marketing and press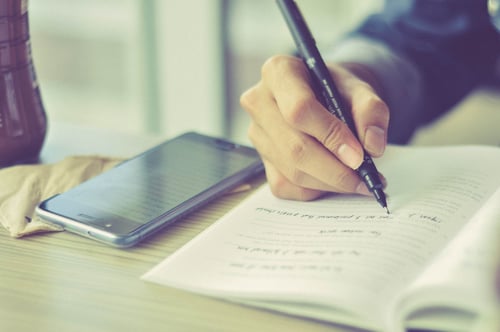 Who? GCSE and A-Level media studies/English students
What's involved? Updating the website, contacting the local newspaper for a reviewer to come and watch the show, arranging local advertising for the programme and photographing the rehearsals. Students may also request advertising space for the show in the local paper, or local authority website, and design the advert, along with the art team.
Staff input: Media studies teachers may need to source the contacts required, briefly teach how local media works and request any costs ahead of students contacting members of the press. Proofs of any website changes or adverts will need to be approved by a staff member before going live.
Student gain: Real, hands-on experience of how local media works: communicating with journalists, providing photography and writing advertisements. Pressures of working to time restrictions, working professionally with adults outside of school and making phone calls/creating emails, as they would in a real work environment.
5. Lighting and sound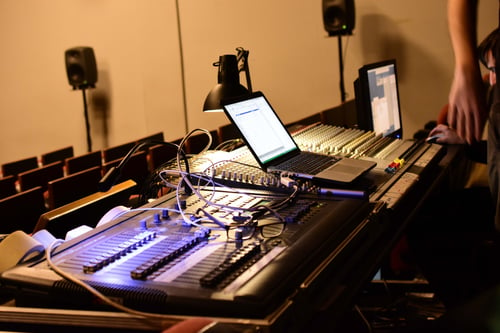 Who? GCSE and A-Level/BTEC Music and Drama students
What's involved? Students will map out the appropriate lighting to be used across the script, considering how many people are on stage, mood, tone and transitions. They will have to work with music – potentially an orchestra or live band – and microphone system to ensure the balance is right for speaking and singing voices, as well as special effects.
Staff input: Some training from a music teacher, or a guide, may be useful for students here – it's likely they will already have some experience of working with the sound and lighting desk from lesson time or after-school clubs, but something on this scale will need to have a bit more teacher input.
Student gain: This is a multi-faceted, complex job, but one students often revel in – for students who are already technically minded, confident with computers and have a great sense of timing and multitasking, this is a chance to build on existing skills and feel part of a crucial and exciting bigger picture.
'When rehearsing and refining students need to be resilient. When performing, they are putting themselves "out there" – not everyone will like their interpretation and they will be open to criticism but by building conviction in their decisions they foster resilience.' Reuben Anderson, Head of Drama
6. Prop creation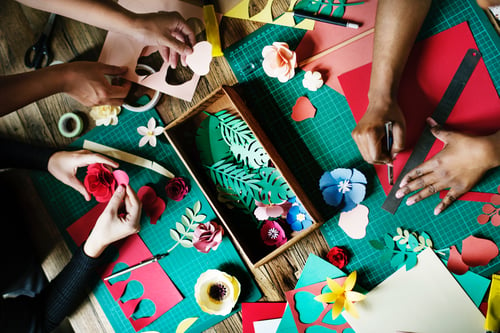 Who? KS3, GCSE and A-Level/BTEC art students
What's involved? Going through the script and making notes of every time a prop is referred to; students can do this themselves. These props need to be sourced – charity shops, pound shops and costume hire shops are good places to start – or made by hand by students. They need to work out where they need to be in each scene so that actors can use/react with them.
Staff input: Like with costumes, a budget will need to be arranged for students to work to; this will be arranged by a teacher. A staff member may also want to check the script themselves, once students are finished with it to ensure every prop has been captured and may need to act as a consultant when students need help with styling.
Student gain: The workload needs to be evenly split by the prop volunteers so project management is a big part of this task. Ensuring props are ready for the cast to rehearse with in plenty of time is also essential and students will also learn lots about creating authentic aesthetics for a particular period or place.
7. Backstage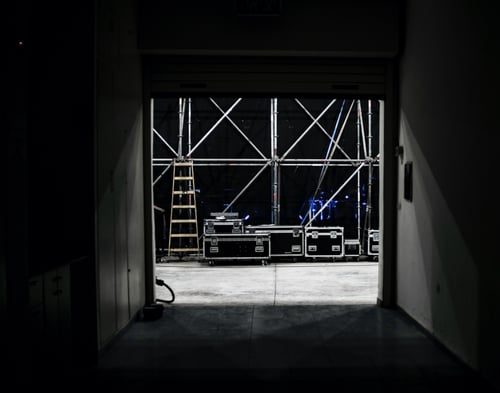 Who? Key Stage 3 and Key Stage 4 students
What's involved? Students will be required to turn up to rehearsals and plot out where they will need to position set, props and clothing on the stage to ensure the smooth running of the storytelling. Always thinking one step ahead, they will follow the script off stage, use marked up cues to know when to get in position for 'lights down' and make scene changes seamlessly.
Staff input: A staff member of the production team will need to be the overseer of the backstage team, but with enough practice, the students will become more independent and effectively run the operation themselves.
Student gain: Working backstage on a production builds all sorts of skills: time management, working quickly and efficiently, organisation, problem solving and teamwork. Students get to observe how the mechanics of a stage show work first hand, playing an integral part in its smooth running.
8. Box office and tickets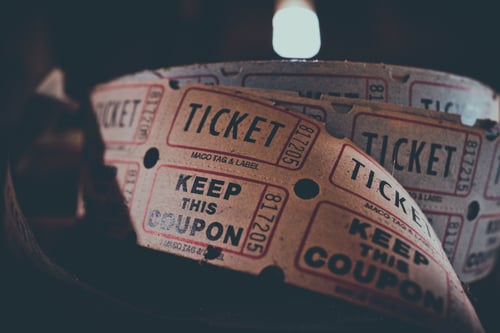 Who? Key Stage 3 and Key Stage 4 students
What's involved? Giving up some lunchtimes, plus after school or taking phone calls, to ensure members of the public and students receive their tickets for the correct night. Students need to be confident with handling money and working out change, as well as potentially using a computer system to log seats so there are no repeated sales.
Staff input: A member of staff may need to train the students on any software or systems for ticketing used, ticket prices and how to organise the money float. Students should be able to manage the stall themselves after a couple of practices.
Student gain: Keeping calm during this sometimes stressful task is a vital skill to learn for students. They will develop their communication skills speaking to peers and members of the public, and problem solving any queries ticket purchasers might have – e.g. wheelchair access and different pricing tiers of tickets.
'Most jobs require some level of teamwork and the more students can experience working as part of a team and in different roles, the more adaptable and interpersonal they will become.' Ishani Thorpe, Head of Drama
9. Posters and flyers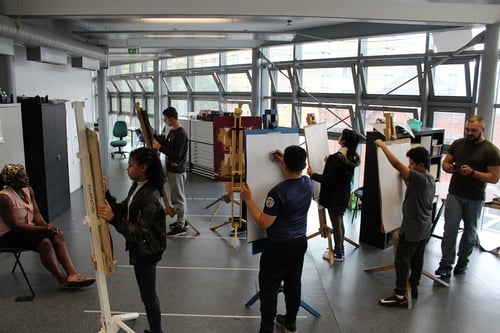 Who? Key Stage 3 and Key Stage 4 students
What's involved? A school might decide to run a school-wide competition, encouraging students to enter a poster for the show across age groups – Key Stage 3, Key Stage 4 and Sixth Form, selecting a winner from each category. A clip of the show, some of the music or an introduction to the story could be included in an assembly to encourage engagement, plus a prize for the winners e.g. two free tickets for one of the nights.
Staff input: An art teacher will be required to judge the entries, and the director/member of the production team may want to conduct the assembly to introduce the wider school to the production – but this could be done by students. Printing management would have to be undertaken by a staff member.
Student gain: Students need to consider existing film/theatre posters and use them to inspire a new piece of art. Students could also get involved in the distribution and placement of posters and flyers around school/the local community.
10. Cleaning theatre, ushering and front of house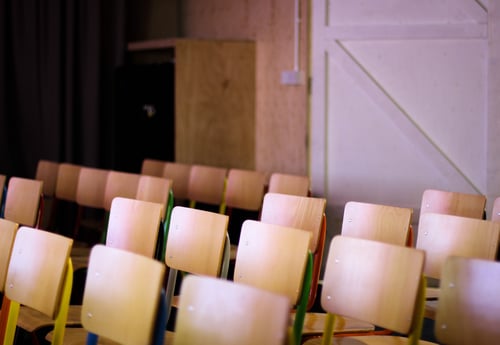 Who? Key Stage 3 students
What's involved? Learning their way around the theatre, helping people to their seats, welcoming visitors, selling programmes and interval snacks are vital roles in keeping the whole production running smoothly. Hands-on experience of working with members of the public and ensuring audience members are taken care of requires planning and practice as a front of house team beforehand.
Staff input: A mixed team of students and staff usually works successfully for front of house; students will need to be shown how to navigate the theatre, taught about pricing and feel confident with money, as well as talking to members of the public and helping with their needs, such as access. There should always be an adult who is in charge of the front of house for all performances, but they can delegate roles to the student volunteers.
Student gain: There's so much to be gained from these roles: communication and social skills, problem solving, teamwork and reliability – this team needs to turn up and be the first, friendly faces that visitors to the school see, so students will learn all about the responsibility of being dependable.
These roles are only a start – perhaps you have a student who could lead the orchestra? Or maybe a someone is particularly interested in special effects and could be brought in to help with staging? The sky really is the limit, and instead of staff feeling they need to achieve everything themselves – especially the busy Head of Drama or Director – we hope we've shown there are plenty of helpful alternatives which, initially will take some adult supervision, but in time will flourish under the guardianship of students themselves. And all with the potential of gaining an award or qualification, as well!
Related posts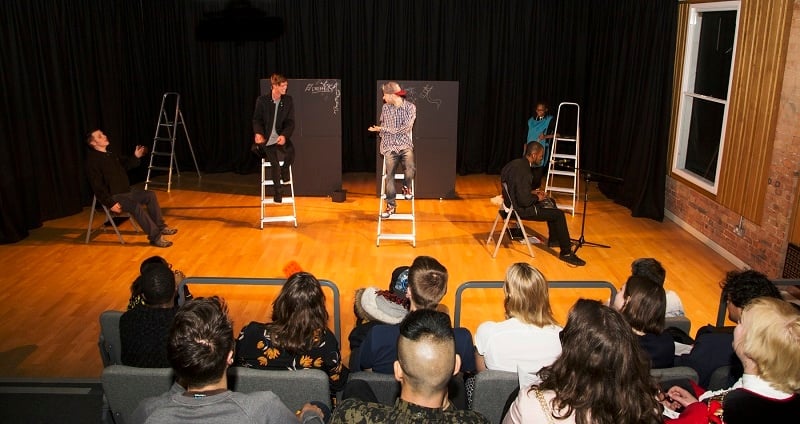 BY: Annabel Thomas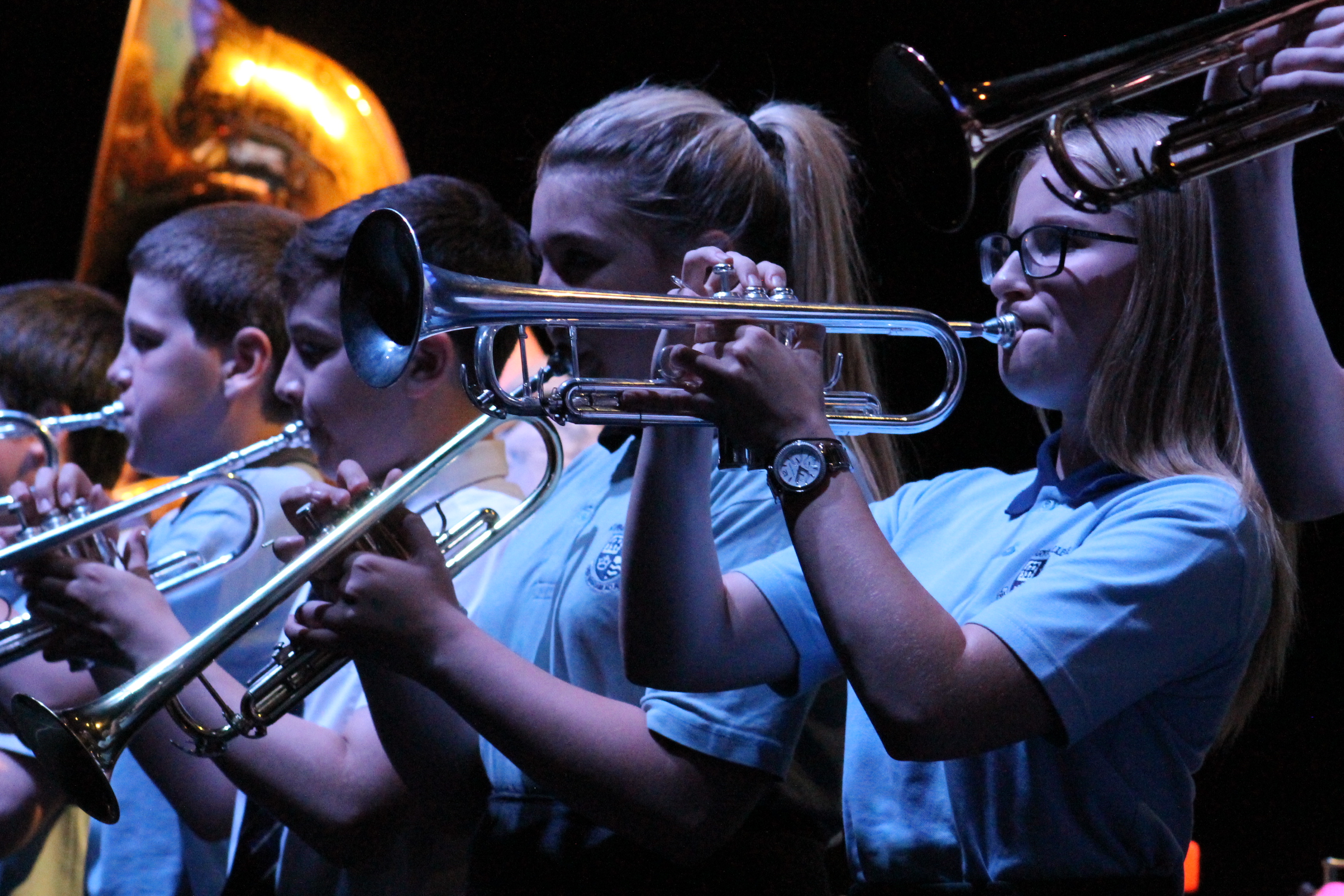 BY: Guest Writer