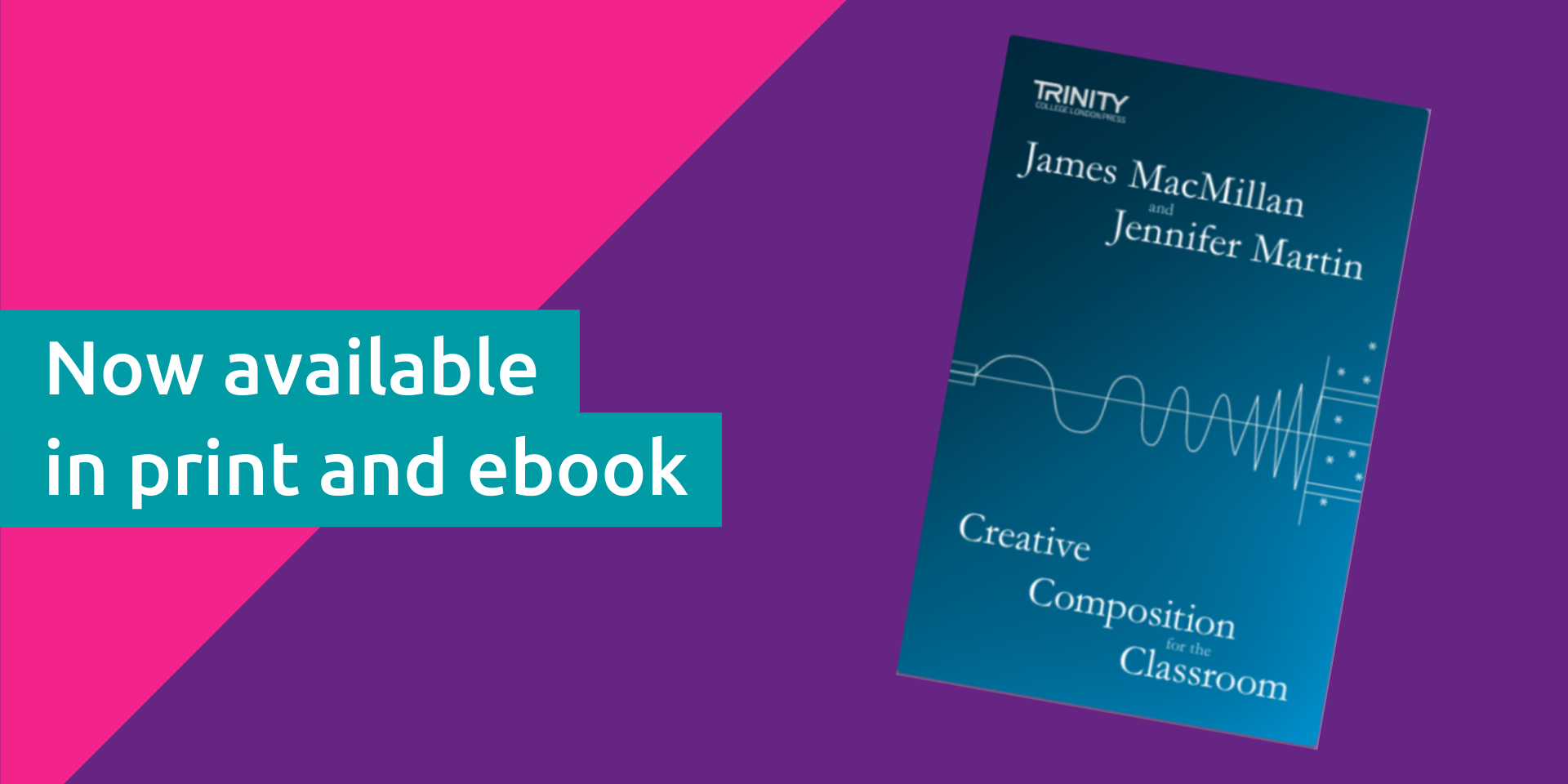 Creative Composition for the Classroom launches at Cumnock Tryst Festival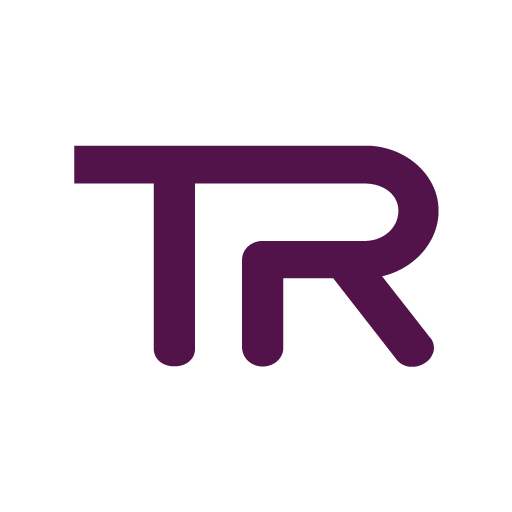 Trinity College London were delighted to participate in this year's Cumnock Tryst Festival in East Ayrshire, which saw the launch of a new book by Trinity College London Press, authored by Sir James MacMillan and the Cumnock Tryst's Chief Executive – Jennifer Martin titled: Creative Composition for the Classroom.
We have enjoyed an ongoing partnership with The Cumnock Tryst and for the past three years, Trinity has been a sponsor of their education outreach programme which takes Sir James, Jennifer and others into local, disadvantaged schools in Ayrshire to encourage creativity in music and composition.
The launch of this book is a natural progression to this important work and aims to encourage music teachers around the world to embrace the teaching of composition with their students. Stuart Pearce, Director of Trinity's UK & Ireland markets says:
"It gives both Trinity College London Press and me personally, great pleasure to see this book published. We are very proud of our partnership with the Cumnock Tryst and its education outreach programme and this is another important step on the journey of supporting aspiring composers and young learners in their journey. Sir James and Jennifer have given this work much thought and dedication and we believe it will make an important contribution to nurturing creative talent across the world of music."
As a part of the launch, Stuart joined Sir James, Jennifer and Gillian Moore, Director of Performing Arts for Southbank Centre for a panel discussion on the book, its aims and how important composition is in the journey of young musicians.
You can watch a recording of the event below.
Creative Composition for the Classroom is available now and can be purchased in both hardcopy and ebook formats from the Trinity shop.
Related posts

BY: Natalie Christopher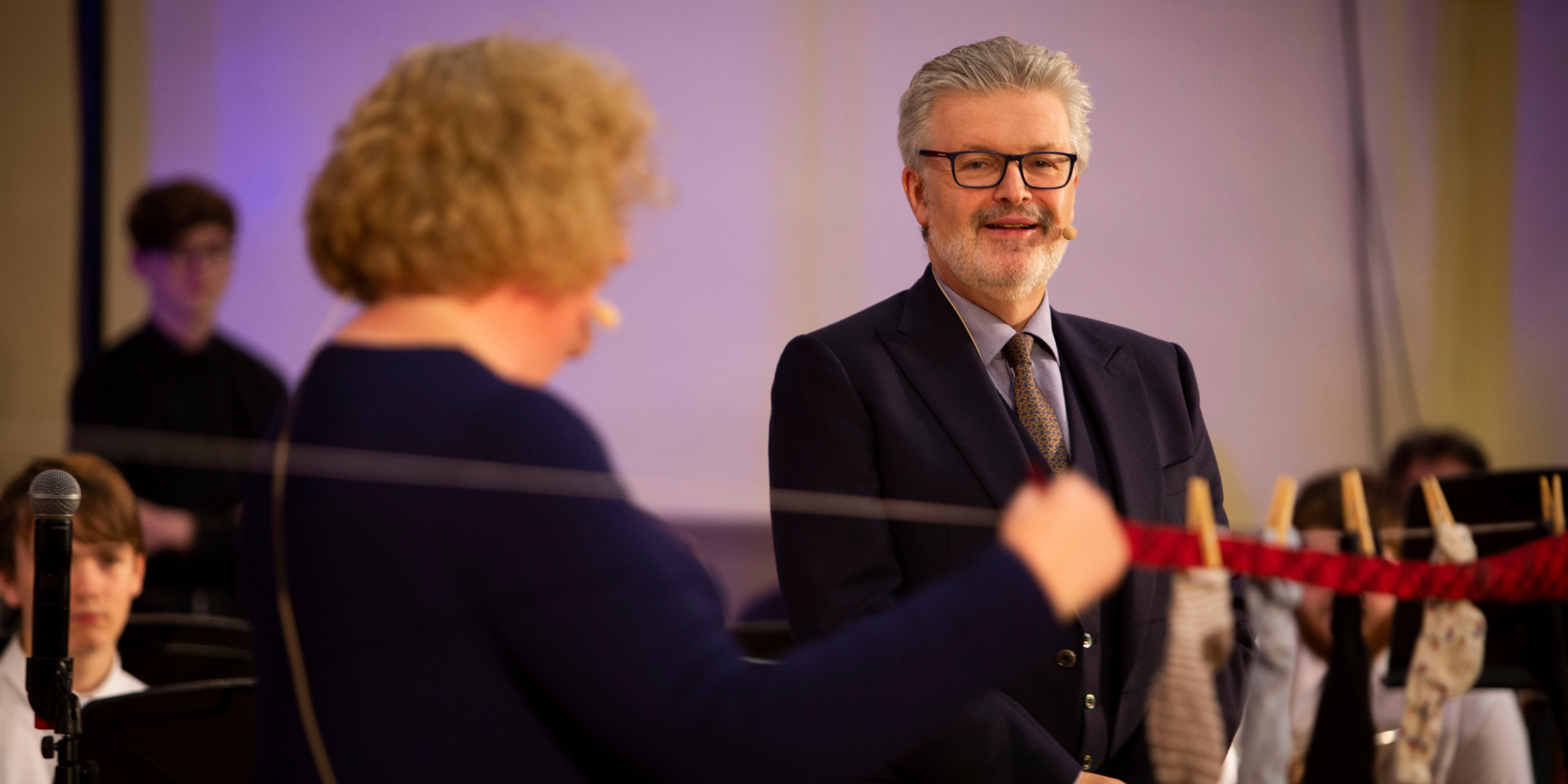 BY: Sir James MacMillan