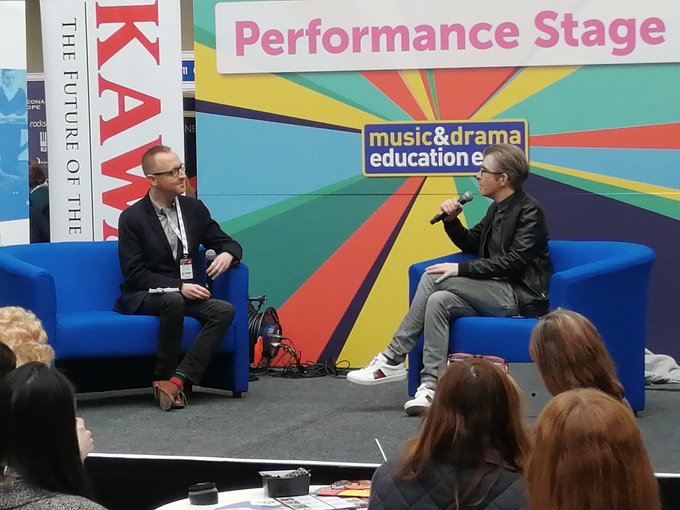 5 highlights from the London Music and Drama Education Expo 2020
So it's over for another year!
The London Music and Drama Education Expo (#mdee for those of you on Twitter who want to look back) was yet again a great two days of CPD, networking and inspiration.
As with every year, Trinity College London and Arts Award has a stand, enabling us to meet lots of Arts Award advisers, potential advisers and passionate music and drama teachers, and it was a fantastic opportunity to hear from you what projects you have been running, and what plans you all have up your sleeves.
Here are 5 of our highlights from this year's event:
Gareth Malone. We don't really need to say any more, but it was such a treat to have Gareth lead the grand opening warm up directly in front of our stand! Everyone got involved as we engaged voice and body, ready to embrace the next two days fully. Gareth was back later on the Wednesday for a Fireside Chat, telling us all about his career and approach to music education. It was hard to get much work done when he was on stage!
Rocksteady Music School. On Thursday, we were treated to some amazing performances from young musicians who take Rocksteady lessons. Local primary school children showed that you don't need to have been learning an instrument for years to put on an amazing performance, filled with lots of joy and some serious talent!
Sharing our new KS3 resources with Arts Award advisers. We launched our series of KS3 resources last year, however we have new information sheets and highlights on all our stands at events now. It was really great to be able to talk to lots of teachers – advisers or not – about their KS3 music or drama plans, and how Arts Award has helped to shape these. we were especially heartened to hear of those schools using Arts Award to give a focus to KS3, or using Arts Award as an extra-curricular activity to keep an arts option post KS4 option choices. If you see us at an event do come and say hello – we love to hear what you are doing with Arts Award (or any of Trinity's arts options), and it really brightens our day.
Attending useful, informative and inspiring sessions from guest speakers. While those of us on the stand don't always get to attend many of the sessions, we try to ensure that we get to experience as much as possible. Some highlights for us this year were hearing about how to embed character education into a drama curriculum (look out for some more resources on this and careers education coming soon!), Building and Assessing a Knowledge Rich Drama Curriculum from Keith Burt and Building and maintaining a successful state secondary music department from Beaumont School. But these are just a tiny selection of the wonderful CPD sessions on offer – so book your ticket to Manchester in October or London next year to avoid missing out on these development opportunities.
Finally, a shameless plug for our own session – all about raising the profile of your drama department. We were joined by Head of Expressive Arts at Skinners' Kent Academy Holly Barradell (who has also blogged for us in the past) to explore some of the ways she and other teachers we work with have successfully boosted the profile of their department. Holly's student Nathan was undoubtedly the star, and we wish him all the best as he applies to drama school to study stage management. It was another great opportunity to meet teachers and share some best practice.
As always, the Music and Drama Education Expo is a great event to learn and share, and we are already preparing for Manchester in October. We hope to see you there!
Related posts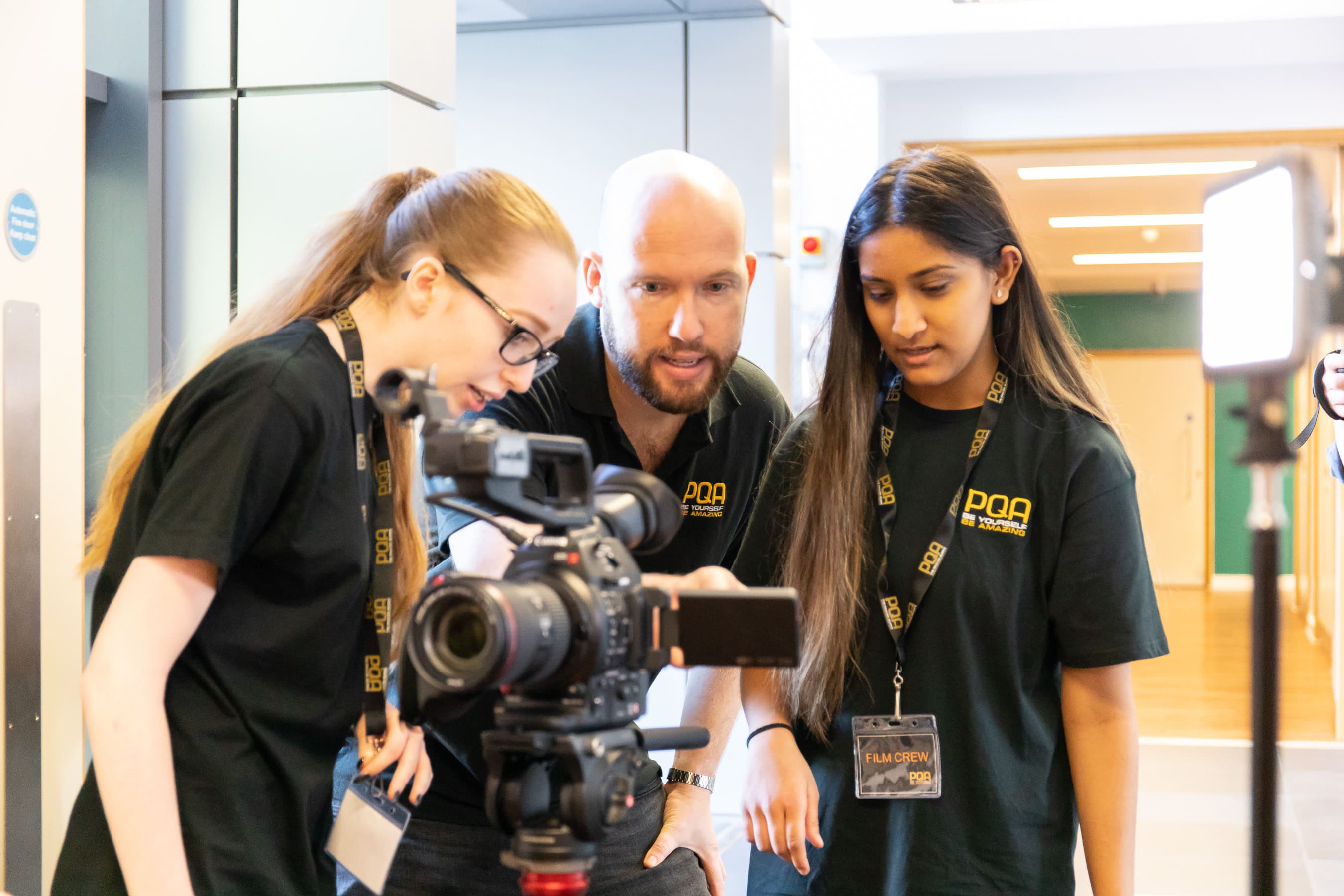 BY: Sue Clarke: Subject Expert - Drama

BY: Academic Support Team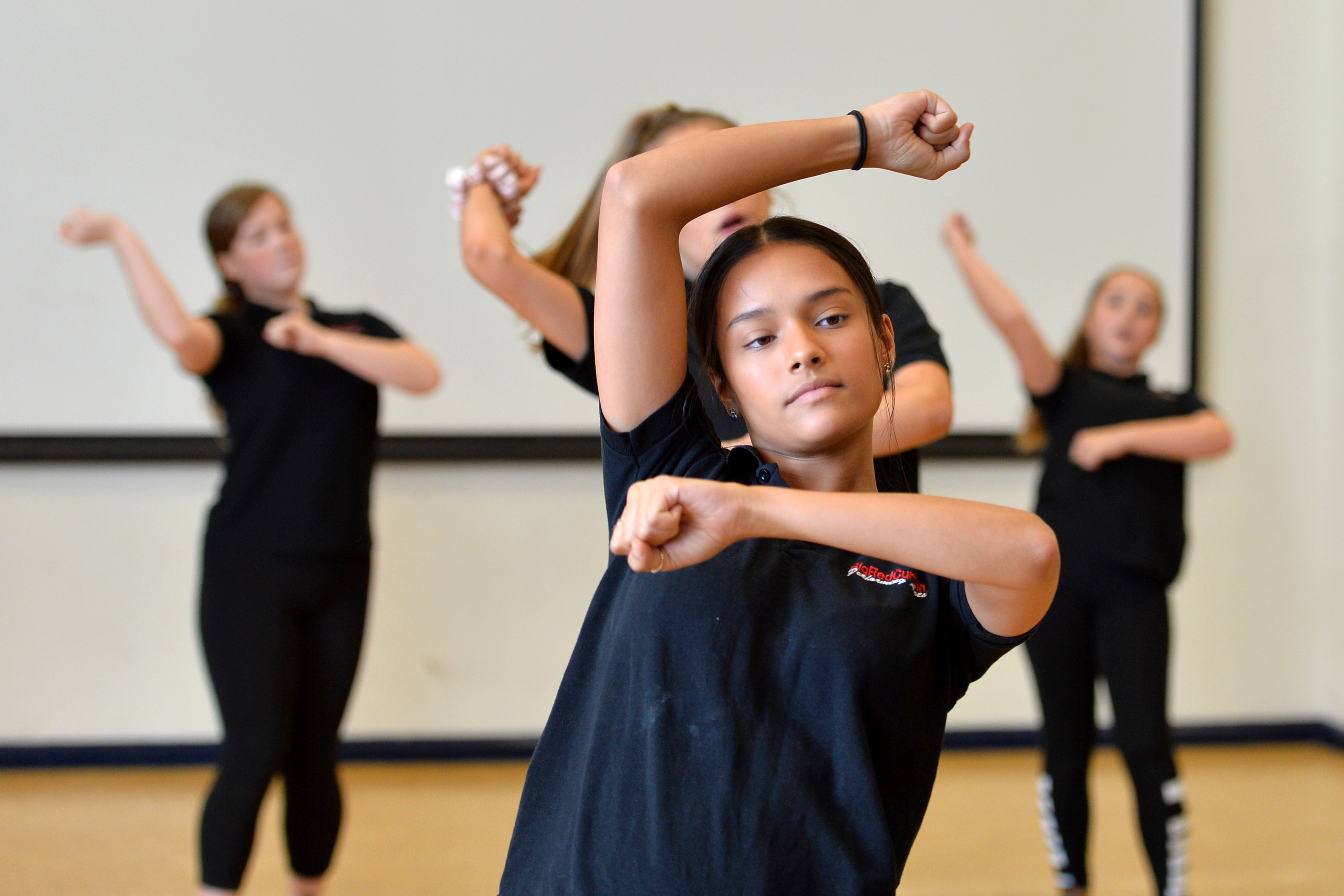 BY: Layne Harrod