You're probably using an app to listen to music, but you may be surprised at the number of apps available that can help with your music making, production and practice. There are a wide range of apps out there that give you the opportunity to go beyond just listening to music and to create, adapt, write and learn it. Breaking down the four walls of a recording studio, these apps put music technology into your hands, and provide you with access to more professional ways of producing and experiencing music.
In this article, we're taking a look at some of the different music apps available today, from useful everyday tools to apps that support your musical development, and look at how they might help you prepare for a Trinity Rock & Pop exam.
'BOSS Tuner'
iOS and Android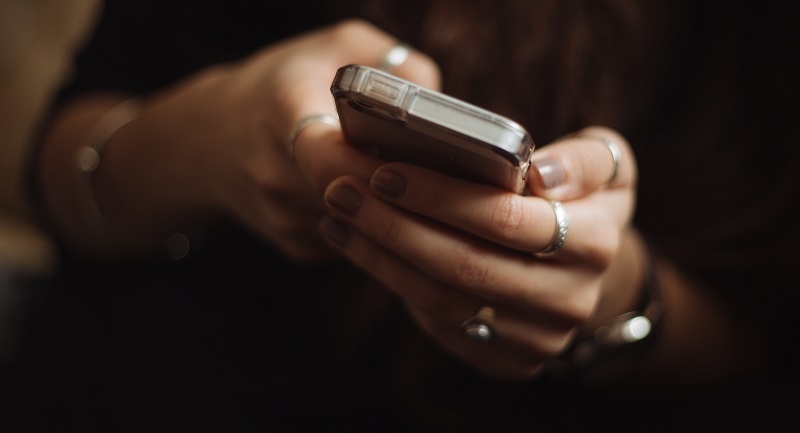 Guitarists and bassists don't need us to explain the problems associated with a badly tuned instrument. An out of tune string makes it tricky to self-diagnose your playing, which makes it almost impossible to progress as a musician.
While you'll want to learn to tune by ear, it doesn't hurt to arm yourself with a good tuning app. At the very least, it will be useful for getting the first string in tune or checking if your ear-tuning was accurate.
The 'BOSS Tuner' app will appeal to musicians for its visual mimicry of the company's legendary stomp boxes. The tuning algorithm is accurate and is suited for guitar, bass, and a variety of other stringed instruments, making it an ideal tool to get your instrument tuned and ready for those all-important performances, such as your Rock & Pop exam.
Download on the App Store and Google Play.
'Hi-Q MP3 Voice Recorder' and 'Voice Memos'
'Hi-Q MP3 Voice Recorder' on Android and 'Voice Memos' on iOS
Improving as a musician requires continuous self-evaluation, but it can be tricky to accurately assess your own performance while learning a new song. Give yourself space to focus on your playing by making use of a recording app.
'Hi-Q MP3 Voice Recorder' and 'Voice Memos' make it easy to quickly record yourself playing that new phrase. Stop, listen back and make a note about where (and how) you could improve. Over time, you can build up a 'practice diary' that reveals the progress you've made over time. This is an invaluable resource to share with your teacher.
Download 'Hi-Q MP3 Voice Recorder' from Google Play, 'Voice Memos' is pre-installed on iOS.
'GarageBand' and 'Walk Band'
'GarageBand' on iOS, 'Walk Band' on Android
'GarageBand' and 'Walk Band' are apps that turn your smartphone or tablet into a portable recording studio, allowing you to create your own multi-track recordings from scratch.
These apps really come into their own when used as a vehicle for composing. Using a combination of the various bundled software instruments and your own instrument, you can create an original piece of music from scratch. Perfect for when you decide to perform your own song as part of the Rock & Pop exam.
Download 'GarageBand' from the App Store (if it isn't already pre-installed on your device) and 'Walk Band' from Google Play.
'Rhythm Sight Reading Trainer' and 'Rhythm Trainer'
'Rhythm Sight Reading Trainer' on iOS, 'Rhythm Trainer' on Android
For many beginner musicians, sight reading (or the Playback Session Skill for Rock & Pop) is the most nerve wracking element of a graded music exam.
Grow your sight reading confidence by using a sight reading app such as 'Rhythm Sight Reading Trainer' or 'Rhythm Trainer'. These tools will help you to internalise a range of notated rhythms, ensuring that you can approach sight reading activities with confidence.
Download 'Rhythm Sight Reading Trainer' from the App Store and 'Rhythm Trainer' from Google Play.
'Shazam'
Android and iOS
Did you just hear a new riff that you would love to learn? Is the radio playing a cover of a song that you already know how to play?
Shazam identifies music by listening to a short snippet and comparing it to a vast database of recorded music. Simply hold your device up to a speaker and the app will tell you the song title and artist. This is a great way of discovering new music and identifying new songs to add to your set list.
Download from the App Store and Google Play.
New 'Play Trinity Rock & Pop' app
iOS and Android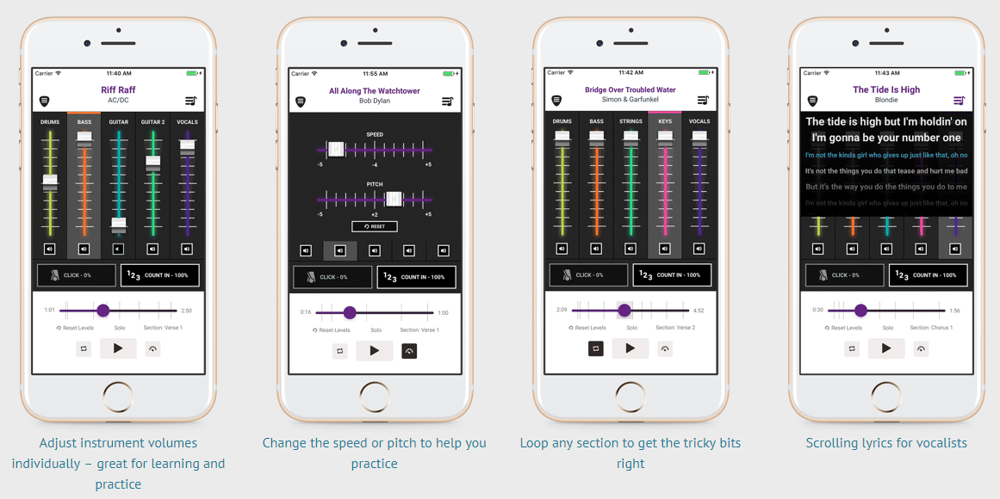 Trinity has just launched a brand new app to support our new 2018 Rock & Pop syllabus. The new 'Play Trinity Rock & Pop' practice app allows you to test your musical skills and master your performance. For the first time, candidates can be both the artist and the producer.
You can mix your own performance with our professional session musicians, using the app's powerful mixing desk interface. It allows you to listen to your part in isolation, and you can even change the tempo of the song to focus on accuracy, gradually striving for the original BPM. Combined with the looping feature, this is perfect for phrase training.
Singers will love the ability to change the pitch of the recording and have the lyrics scroll in time to the music.
The app is free to download and comes bundled with 'Heartbreaker' by Led Zeppelin. Additional tracks can be purchased in-app for £0.99 or as a graded bundle of eight songs for £3.99.
Download from the App Store or Google Play.
What are your favourite apps for music learning and teaching?
So that you can get started as quickly as possible, we've highlighted specific apps to download. There are, however, plenty of other options - there's more than one metronome app, more than one tuner.
We would love to hear about your favourites. Which apps have helped you to progress as a musician? How have you used apps to prepare for exams? Share your top tips in the comments section below.
Vote for 'Play Trinity Rock & Pop'
The Play Trinity Rock & Pop app has been nominated in the Best Mobile App Awards in the Best Mobile App - 2017 Fall Awards contest. You can vote for our app on the Best Mobile Awards website.