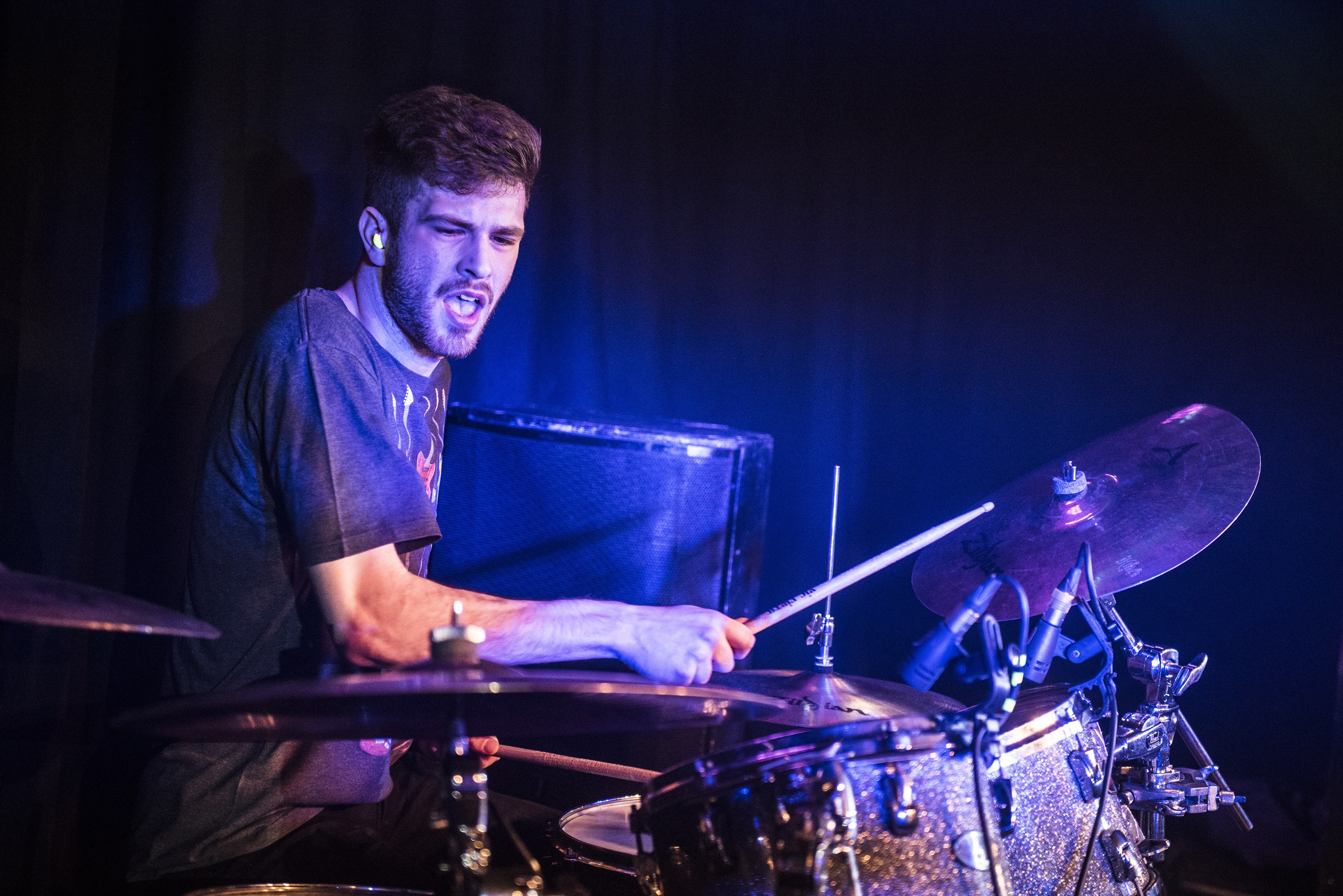 Equipping future professional musicians through authentic assessments
Authenticity is at the heart of all Trinity's assessments. We are committed to developing syllabuses and exams which 'promote and foster the best possible communicative and performance skills through assessment, content and training which is innovative, personal and authentic.' With Rock & Pop, this means developing key skills which professional contemporary musicians require to thrive in a competitive environment.
Adaptability and range
The Trinity Rock & Pop syllabus covers a wide range of genres – from heavy metal (Iron Maiden's The Trooper Grade in Grade 8 Guitar) through to soul (Aretha Franklin in Grade 3 keys). This is to help support the development of rounded and well-developed contemporary musicians, who are able to turn their hand to any given genre or style – just like professional session musicians are required to do.
One of our Trinity Success Stories Joseph Sheppard (currently staring as Zack in the UK musical tour of School of Rock) even says "Learning the songs in the exam definitely improved my skill to be able to learn the different solos I had to learn in School of Rock." Read more about Zack's experience with Trinity Rock & Pop, and how it helped him onto the stage.


Session Skills
A core component of the Rock & Pop syllabus is our Session Skills. These reflect real-world musical techniques and challenges that musicians attending auditions, acting as backing or session musicians, or those working in a band, will be required to develop.
The sessions skills are both relevant to live work as well as studio-based situations, having the ability to be able to translate music off a page in short notice and the skills to be able to improvise with other musicians without replaying on notation will make you an invaluable part of any group or musical performance. Our National Development Manager for Rock and Pop Toby Davies says:


"Having these skills in my musical bag meant I was able to accept lots of exciting musical opportunities that came my way and certainly opened many a door for me as a musician. Homing these skills sets will be sure to make you an in-demand session player."
Digital Assessments
The modern musician is increasingly required to not only perform in different contexts, but also through different mediums. Being able to perform to a camera, have awareness of filming angles and sound balance, and knowing how to 'sell' yourself through video are all skills that the modern musician will have to develop. Our Digital Grades for Rock & Pop provide learners with the opportunity to be assessed not only on their technical playing ability, but also their overall performance, and the ability to communicate through a recording. Again, this is an assessment rooted in authentic skills and a great option for musicians who feel more comfortable performing in this way.
Another of our inspiring Trinity Success Stories, Sam Bickmore set up his own YouTube channel when he was just 8 years old! Blending in-person and digital performance opportunities like Sam has done will ensure that your learners are fully prepared for all aspects of a musical career.
Progression opportunities
More and more contemporary music courses at universities and conservatoires are opening up, as this musical route grows in popularity, and professional demand. The world-renowned Purcell School recently announced their first Commercial and Popular music programme, and leading conservatoires such as Trinity Laban have contemporary music degrees available.
The sky really is the limit when it comes to contemporary music learning, and we believe that Trinity Rock & Pop is an excellent foundation to support these future professional musicians. And what's more, it's great fun, while developing these vital skills!
Related posts

BY: Annabel Thomas

BY: Annabel Thomas