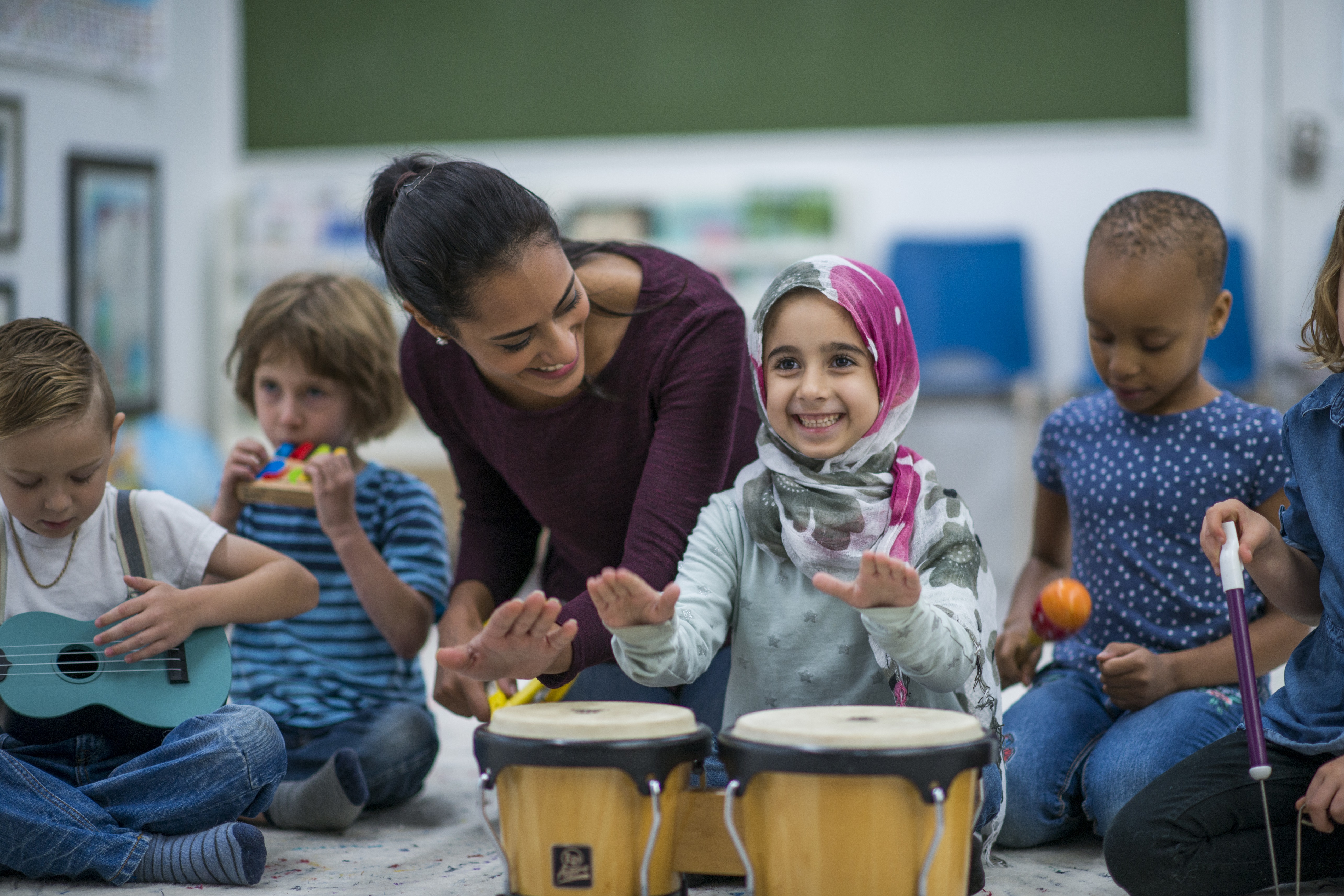 Spotlight on: the Certificate for Music Educators (CME)
The Level 4 Certificate for Music Educators (CME) qualification, launched in 2013, stemmed from a need identified in the Henley Review (2011) for better consistency in the quality of music tuition provided across England. Ten years since the review was published, Natalie Christopher, Sector Support Manager, Music and Partnerships, takes a look at the CME and its relevance within the music education sector today.
When I look back over the National Plan for Music Education (2011) and what it says about the development of a new music educator qualification, it outlines something that should ensure "the wider music workforce is more professionalised", "better skilled, and properly recognised for their role in and out of school". It is, understandably, very high-level and focuses on a quality assurance benchmark by which Music Education Hubs and services, teachers and workshop leaders will be able to promote their services, whilst acknowledging that there may be some inconsistency in training amongst those educators "based outside of school boundaries".
But these few lines do little justice to the programme of learning the CME was to become; one that, not only takes into account the knowledge, skills and experience learners on the programme already have, but tailor the course content to their own setting and aspirations. The CME is much more than a box-ticking exercise in order to gain accreditation; it requires learners to engage with the reflective skills aimed at supporting them through a career full of ongoing personal development.
Who is the CME for?
Typically:
Instrumental and vocal teachers
Early years and primary teachers
Community musicians and workshop leaders
Professional musicians undertaking education work.
But it is not limited to these categories and it is far more important that the learner meets the qualification prerequisites, and has the enthusiasm and motivation to complete the programme, than to come from any particular background.
What are the prerequisites for the CME?
Musical competence appropriate to the demands of their working environment
Musical, communication and interpersonal skills that enable them to inspire confidence in and elicit musical responses from others
The ability to cope with the learning and assessment demands of the CME.
Naturally, CME learners need a level of musical ability and this should exceed that of those they are teaching, but this is relative to the individuals they are working with and we do not require a learner to have achieved a formal qualification on their chosen instrument in order to verify this.
The ability to cope with the demands of the CME is also key. Whilst it has been developed so that it runs in parallel and complements an educator's existing work, it still requires learners to undertake training (either face-to-face or remotely) and complete a portfolio of evidence, so it is important to consider what capacity you have before enrolling.
Course providers may also have their own prerequisites. For example, those offering predominantly online courses may want to confirm an adequate level of computer literacy beforehand.
How is the CME programme run?
Through validated course providers, which fall into three categories:
Public - open to a range of different types of music educators
Specialist - focusing on a specific branch of music education such as Early Years or to students with SEND
Private - available only to those from within their organisation.
Each of these organisations and their programmes have been scrutinised and validated by Trinity. But, just as importantly, they are completely individual to them. They are formed around their areas of expertise and vary in how they are run, from when and how often learners can enrol and admissions procedures, to the amount of online content, course duration and fees.
There are also providers offering entirely online courses so that those learners farther afield can access a course.
What does a CME programme entail?
In the first instance, learners are required to complete a self-assessment of their knowledge, skills and experience which maps onto the CME learning outcomes. From there, existing evidence can be identified and included as part of the learner's portfolio, and a Personal Action Plan for generating the remainder of the evidence can be developed.
Learners have two years in which to complete their portfolio of evidence, which must successfully demonstrate their ability to meet all of the learning outcomes in the following units of study:
Understanding the importance of music and musical learning
Planning, facilitating and evaluating musical learning
Reflective practice
Promoting positive behaviour
Equality, diversity and inclusion
Safeguarding
The evidence generated can be in any appropriate format. Leaners might include written essays and reflections, videos, audio recordings, lesson observations, diagrams, photographs - whatever best showcases their work.
What do CME learners say about the programme?
"The CME course made me a much better teacher. The learning of my pupils has improved so much. My professional prospects opened so much as a result of having the CME qualification. Initially a piano and ukulele teacher, I now also work as an Early Years and KS1 Classroom Music Teacher."
Deborah, Enact Music
"The CME course has enabled me to develop a wider understanding of music education and has provided me with the opportunity to develop my own practice as a teacher. Since completing the course, I have been able to apply everything I have learnt in order to improve the effectiveness of my lessons, as well as developing further confidence in my teaching."
Natasha, Music Education Solutions
"I feel a lot more confident with what I am teaching and how to break certain things down. I feel packed with ideas, resources and contacts. I always felt a fresh sense of enthusiasm at the end of each seminar, and keen to replicate the ideas with my students."
Former CME learner, Peterborough Music Hub
How do I find out more?
Information on the CME, including the Specification and details of all of our course providers is available on our website. We also have a webinar available to watch back online which elaborates on the programme further. Lastly, you can always email us at cme@trinitycollege.co.uk.
Related posts

BY: Natalie Christopher

BY: Annabel Thomas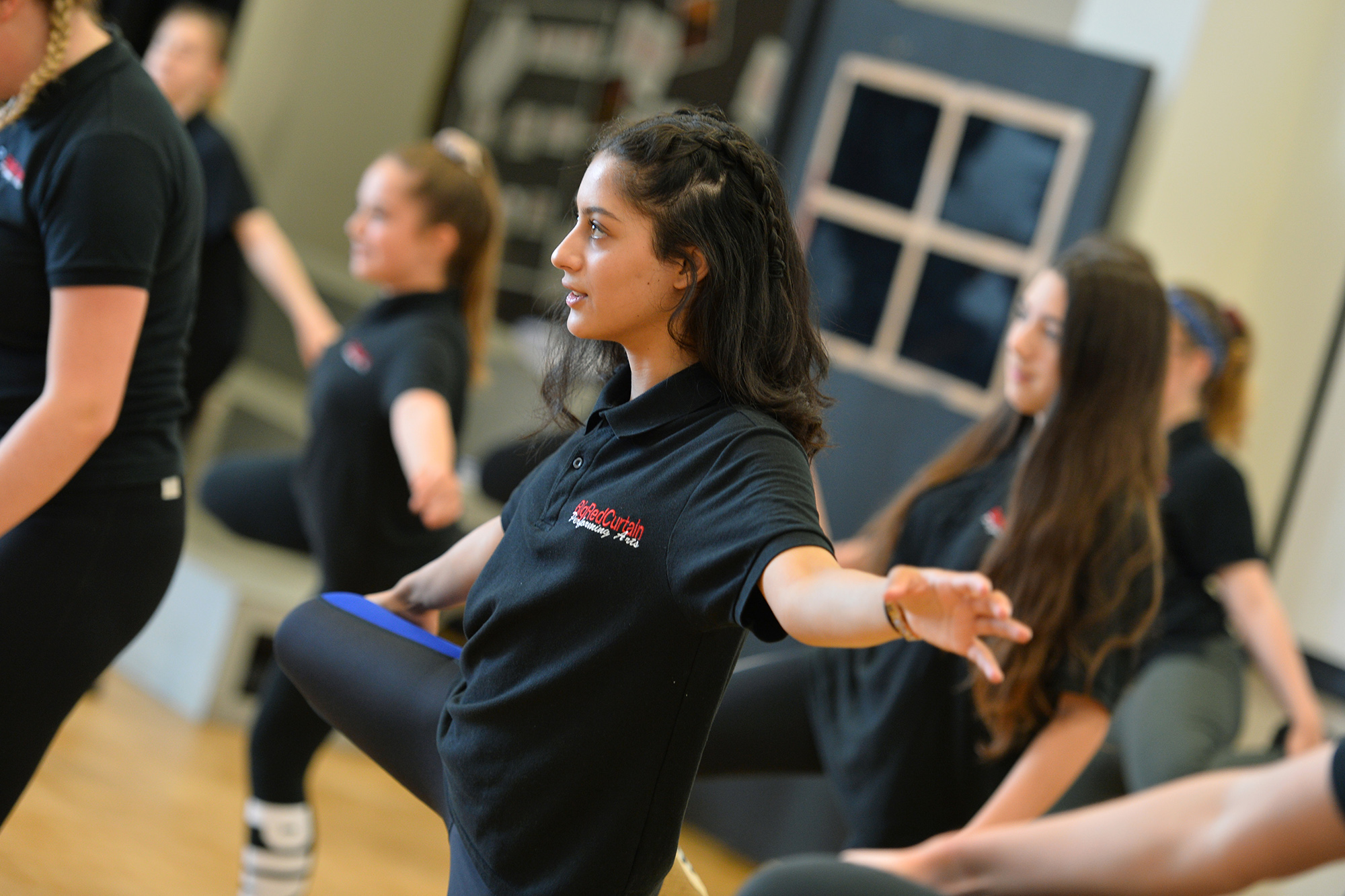 BY: Nicola King