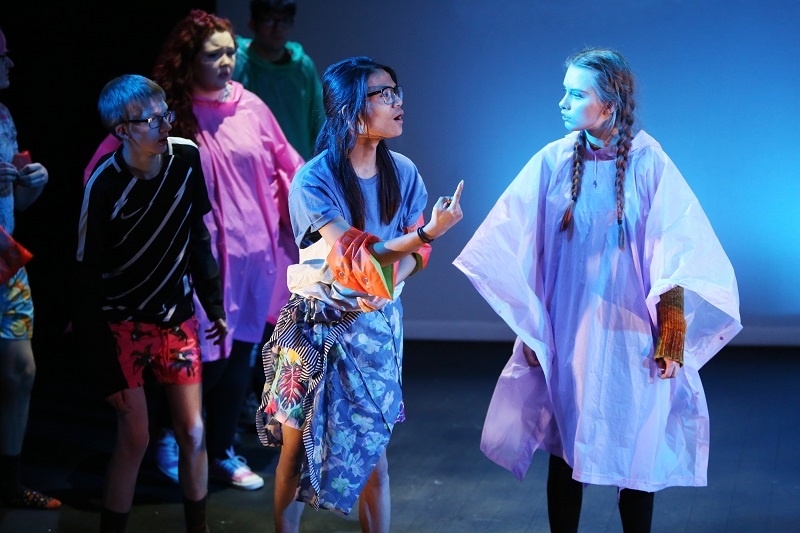 3 ways drama drives the development of 21st century skills (and pupil progression)
To succeed in the 21st century working environment it's clear that young people need to be able to demonstrate a varied and extensive range of skills and qualities. Business leaders are keen to highlight that the biggest drivers of success for young people in the workplace are their attitudes and attributes in areas such as resilience, enthusiasm and creativity.
The CBI carries out an annual Education and Skills Survey with UK business leaders to conduct a 'pulse-check' on what businesses think about the current education and skills landscape. Each year the survey consistently reports back that young people's attitude to work is of vital importance when determining their job prospects and success in the work place. More than four out of five employers (86%) rate this as one of their three most important considerations. It also ranks as the single most important factor for just over half (51%) of businesses when they are looking to recruit school and college leavers.
The World Economic Forum has identified what they see as 16 core skills that are critical for workers in the 21st century. They are split in to three areas, demonstrated in the graphic below: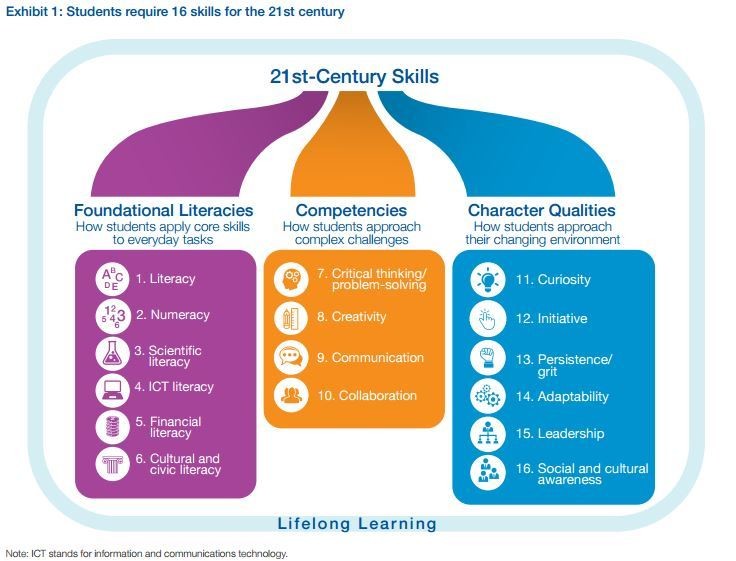 While core curriculum subjects such as English, maths and science can help develop the foundational literacies, we can look to drama as an ideal subject to promote the development of some of the key competencies and character qualities, while still providing the opportunity to gain a formal qualification.
There are obvious links between the study of drama and the enhancement of a student's creativity and communication. Preparing for long pieces of dialogue, rehearsing delivery of lines and growing accustomed to performing in front of large groups are ideal ways to develop communication skills.
Interpreting a character's motivations and emotions, preparing lighting and sound design or designing and making costumes, all offer a wealth of opportunities to express creativity.
The experience of listening to constructive criticism and feedback on a performance encourages persistence and grit. A student is driven to persevere and improve and not always see things as a personal criticism, but an opportunity for growth.
But drama can also offer so much more to a young person's development.
1. Leadership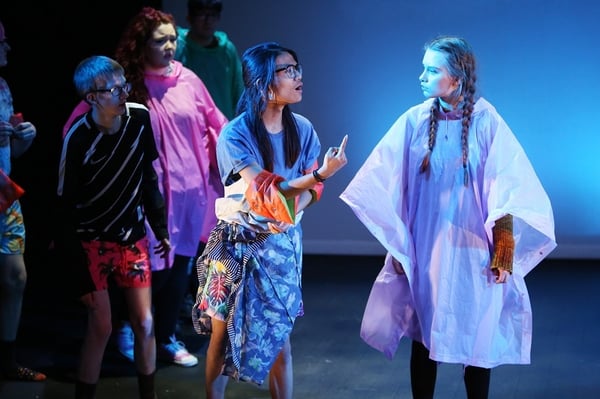 UCAS lists leadership as one of the most important skills for students to possess, so it's essential young people practise leading projects and coaching others well ahead of applying for higher education and for longer-term success in their careers.
Students should be encouraged to actively adopt positions of leadership within drama productions. A production has many moving parts to keep on top of and a Head of Department or a non-drama trained teacher will welcome the additional support.
Teachers can appoint student assistant directors to help more cast members rehearse simultaneously, perhaps during lunchtime sessions. This will encourage peer leadership and people-management skills. GCSE or A-Level students also studying media studies can be given responsibility for the marketing and publicity for your production.
Our Essential Production Checklist wall chart demonstrates some of the key activities your students can embrace and lead on.
By encouraging students to consider leadership opportunities and take on roles where they are responsible for the attitudes, workload and outcomes of others they will start to use these skills and make progress in other areas of their study too, such as:
finding they are more confident to speak up about their opinions in a class discussion
feeling more confident to volunteer to be a club captain
planning extra-curricular sessions to practise a presentation ahead of an assessment
holding back and listening to their peers' ideas during group-work tasks.
2. Social and cultural awareness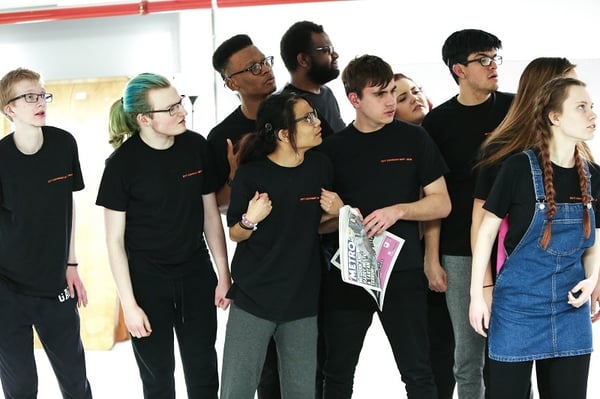 Drama opens up a whole world of emotions, experiences, cultural insights and challenges for students. By exploring the settings, historical impact and cultural influence of drama pieces and characters, a student can develop a greater awareness of the wider world and the people living in it.
Head of Drama, Ishani Thorpe supports this view:
'Through drama, students can express themselves and use a character to make sense of something personal without feeling vulnerable. Drama can encourage students to be more curious and understand the world we live in today.'
Drama certainly helps young people to build a sense of empathy. With an ever-increasing awareness of mental health promoted in schools and workplaces, young people should be actively encouraged to consider and respect the feelings and emotions of others around them.
Shaughan Seymour, a retired actor who studied at RADA, endorses the power of drama for empathy:
'In entering drama, we put ourselves in someone else's shoes. It helps us understand many other lives. In learning how to be open to other's feelings, by being good listeners, we can help our fellow humans express themselves.'
Not only does this build-up of empathetic ability stand a young person in good stead for the future workplace where they will need to interact with people of different cultures, abilities and attitudes, but it can positively enhance progression in other areas of school life:
In English students may identify more closely with a character they're studying and thus be able to give more complex, balanced answers in their assessments.
Students can identify a classmate who is struggling and offer to help them with their next homework task.
A peer may be without a partner for an exercise, so students may proactively offer to pair up with them or welcome them into a project group.
With these complex skills filtering into other areas of their school life and beyond, students will be better prepared to face the pressures of exams, relationships and the world of work.
3. Independence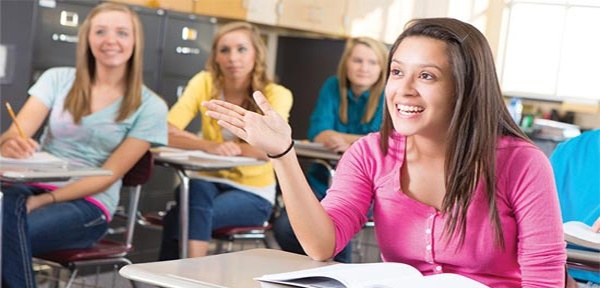 The idea of independence incorporates many of the core 21st century skills previously suggested by the World Economic Forum. Independence requires students to be creative thinkers, use imagination, have courage, solve problems, show determination and exhibit self control.
These are mature skills that are hard for even some adults to master, but can be nurtured early on in a student's life through a subject like drama.
Head of Drama, Reuben Anderson explains:
'Drama is vital. Particularly when so many recent educational changes focus on rote learning, processing and reciting facts. Modern technology does everything for us, so we must foster independent thinking and creativity in our young people.'
Students can be provided with a degree of autonomy to make choices in areas such as selecting props, devising lighting and sound design, crafting sets and costumes. Encouraging the use of initiative and problem-solving skills, building their own confidence to succeed without micro management. This helps prepare students for the work environment where they may be expected to work independently on long-term projects.
As a student builds this independence we can hope to see potential progression in other subjects such as:
choosing to experiment with the style of a writer or artist not chosen by anyone else in their class
determination to complete complex maths problems on their own, rather than asking for the teacher's help right away
asking for one-on-one support from a teacher to prepare for an exam
writing original pieces of drama or music for their coursework that is inspired by a composer who is new to them.
A broad and balanced curriculum is vital in preparing students with leadership, social and cultural awareness and independence skills. If they are not offered the chance to learn and develop transferable skills that will benefit them beyond the classroom through the arts, schools will not be turning out the emotionally resilient and adaptable young people that businesses and the wider world need in order to succeed. To give our students the competitive edge in an increasingly technological world, we need to nurture the skills that give them the interpersonal tools they need to succeed in a range of contexts, and drama offers the ideal solution.
Planning a production is one of the key opportunities you can offer to develop students' 21st century skills. To support the planning process, we've developed a six-month production countdown planner that highlights where your students can get involved. Why not try it for your next production?
Related posts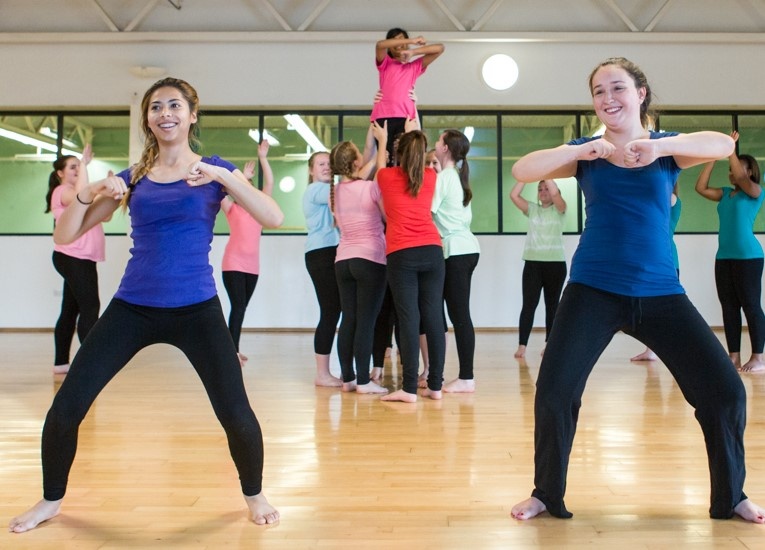 BY: Annabel Thomas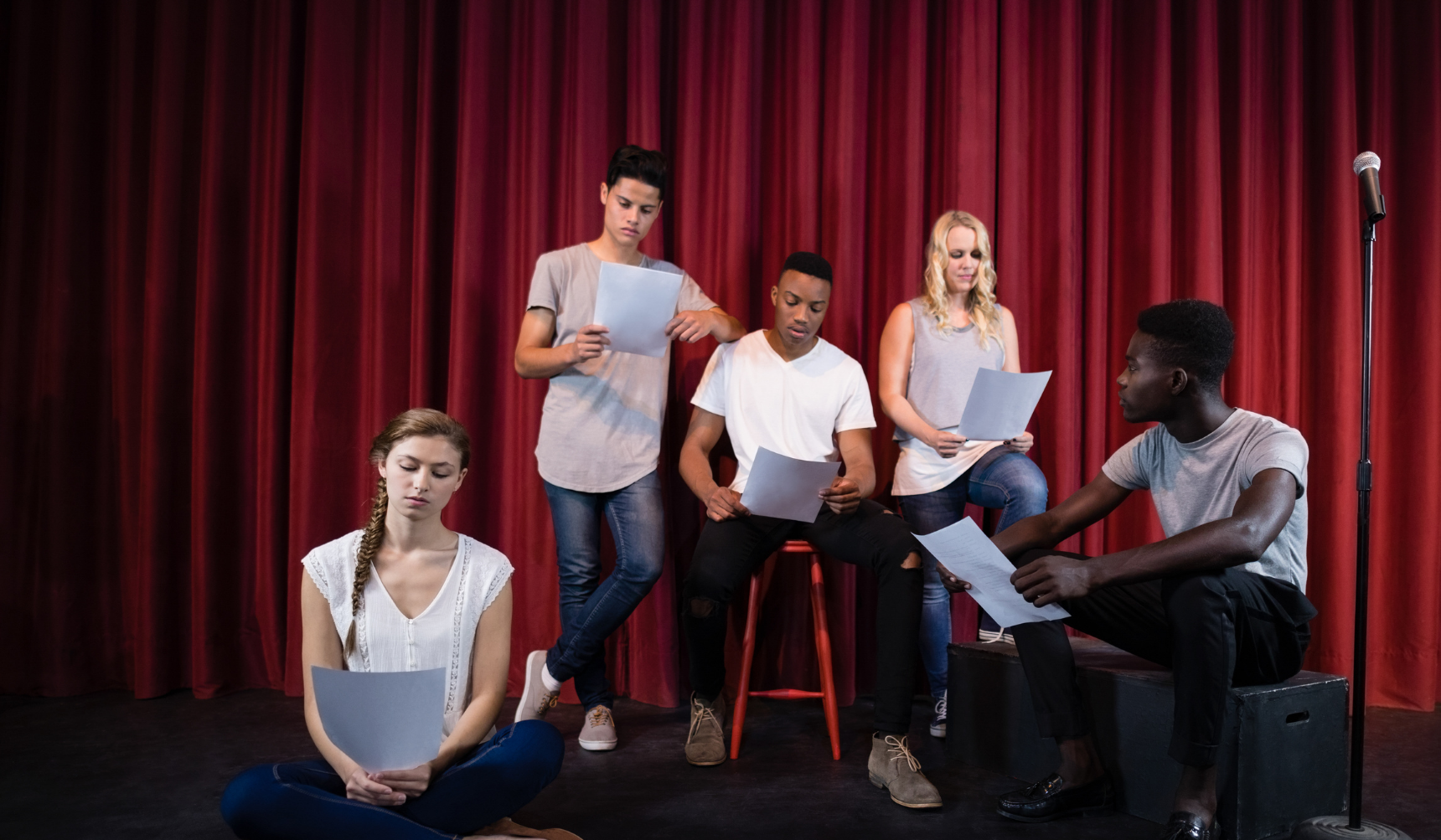 BY: Sue Clarke: Subject Expert - Drama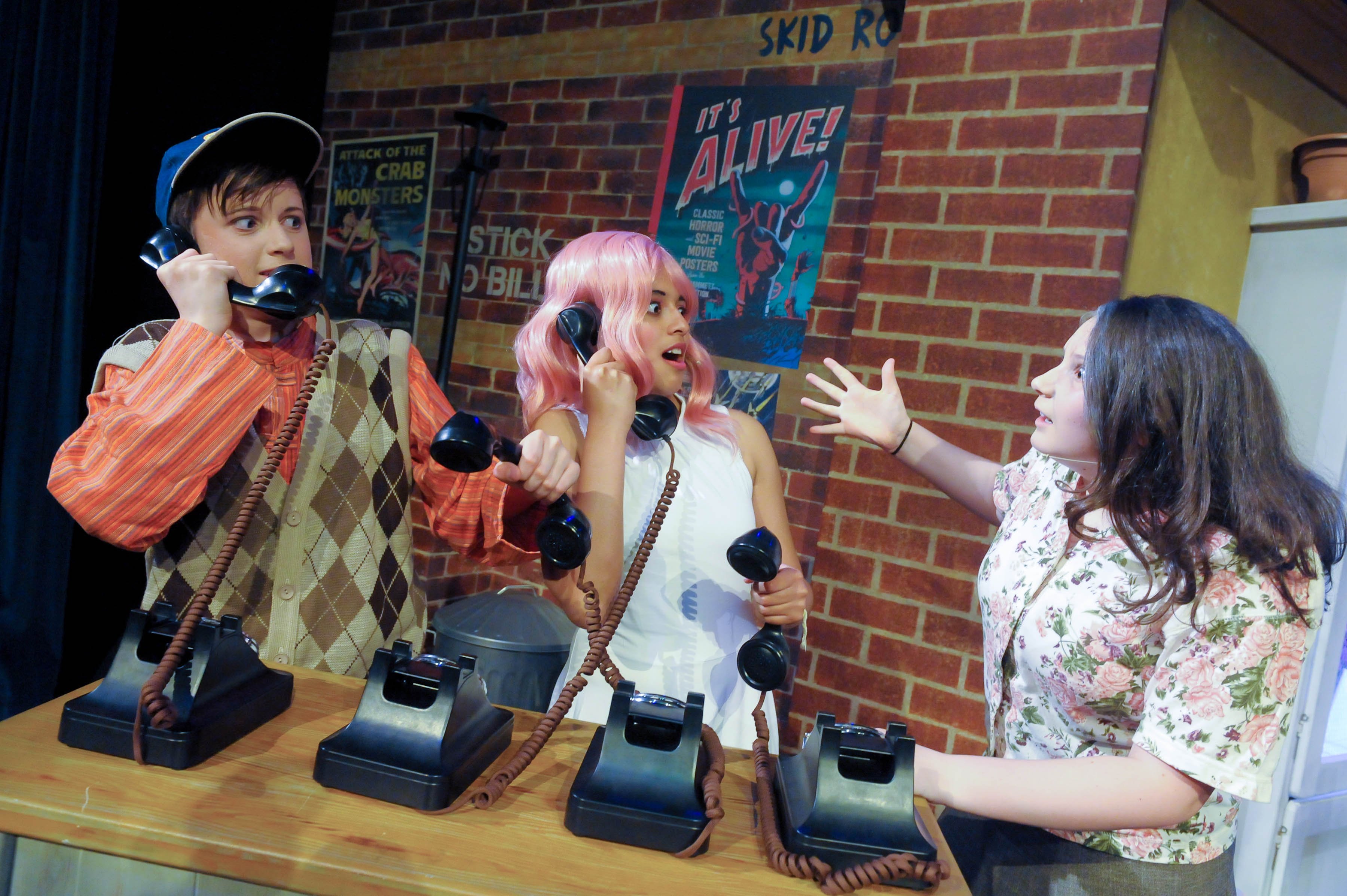 BY: Nicola King