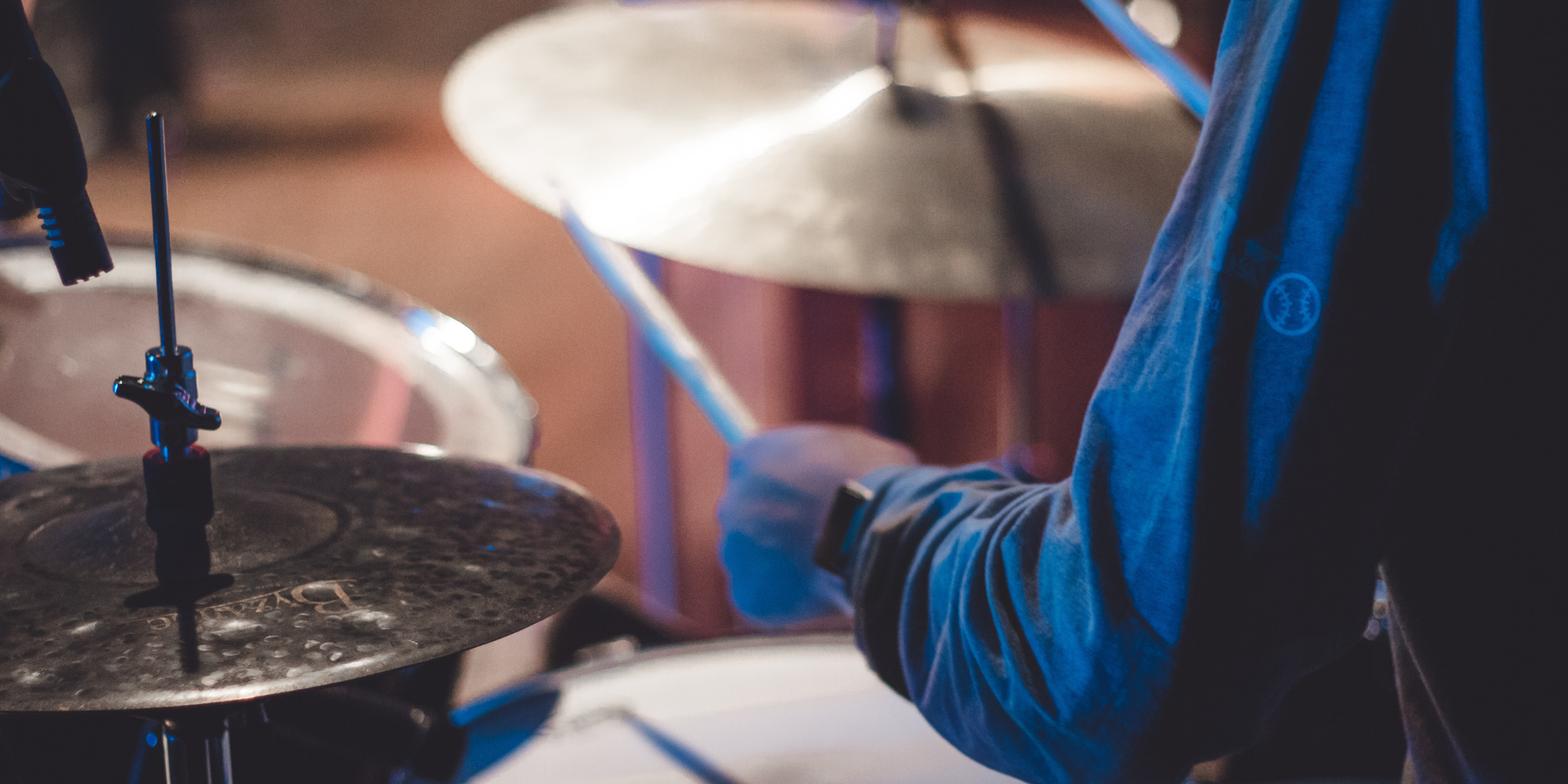 I didn't plan on being a music teacher. Here's what I've learnt.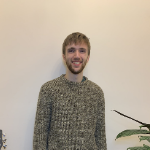 As well as being a seasoned performer, working as a freelance drummer, Kell Hallman has also expanded his career portfolio by taking on the role of a drum teacher. As a part of his approach he works with students on the Trinity Rock & Pop Drums syllabus, supporting them with undertaking graded music exams.
Here Kell shares his experience of how he got into teaching, his tips for delivering successful lessons and how you can build up a network to support your ongoing teaching career.
---
My name is Kell Hallman and I'm a freelance drummer and educator based in Harrow. I came to London in 2017, where I began my BMus degree in Popular Music Performance at the ICMP, graduating in 2020. Since my arrival in London, I have worked on many projects, performed at innumerable events, and most pertinently, started my career as a teacher.
While I am still pursuing these other projects, and I am a working musician that performs regularly (or did before COVID-19 at least), teaching now makes up a majority of my income. This post is about how and why I started, the countless things I've learned on the way, and how others can do the same.
I began teaching in the second year of my degree; my tutors had advised that it could be a very consistent source of income in an otherwise precarious industry. Most students - especially in London - have to work some kind of part-time job to stay afloat even with student loans. I was determined to keep mine within music.
So, I went forward expecting tuition to be just that - a part-time job to supplement my earnings from sessions and gigs - little did I know how tough it is to earn from the 'gig-economy', or just how much I would enjoy teaching!
Getting started, I was both lucky and hugely over-confident. A peer from university was working part-time at his old secondary school, and it just so happened that the position of drum tutor became available. Naturally, I applied immediately. Coming from a family of teachers, and having learnt from various incredible teachers, I thought I could easily take my hard-earned instrumental talents and share them with others. Turns out there's quite a bit more to it than that...
It quickly became evident that I'd opened up a new can of worms. While you do need to be adept at your instrument to teach, you also need an array of other skills.
Communication is key
First and foremost, you need to be able to communicate effectively. It's all well and good being ace at your instrument, but if you can't clearly convey thoughts and concepts your students will struggle to learn. In a similar vein, through teaching I realised that I was taking so many acquired techniques and skills for granted. I truly didn't remember how I had initially achieved them, meaning teaching them to others proved challenging. I was forced to re-examine my technique and return to basics in my own practice.
This challenge was especially problematic when faced with a student that did not learn in the same way as me. For example, I am mostly a visual and tactile learner. I absorb information best when I can see it and try it myself. Some people are auditory learners, meaning they learn by listening. The importance of understanding these different learning styles and recognising them in students really can't be understated. Knowing how someone learns will not only benefit their progress in lessons, but also makes planning them far easier.
Planning for success
On this topic, I personally had never been a fan of planning or organisation. I'd always gone the way of winging it, improvising, and trusting that things would turn out fine... No prizes for guessing that this isn't such a good attitude for teaching!
To make sure that students progress well, lessons should have goals. Even if the route to these outcomes isn't meticulously laid out, achieving and keeping track of them brings a sense of forward momentum to the lessons and ensures growth. This also highlights the importance of monitoring students' progress and catering to their ambitions. Teachers exist to help students achieve goals, whether that be playing for fun or headlining a stadium. To do this, teachers must understand students' long-term ambitions, the knowledge and skills needed to achieve them, and the short-term goals which will take them there.
Make it fun...
The last (and perhaps most important) thing to consider is that the lessons should be enjoyable. If a student doesn't enjoy the learning process, it's unlikely that they are going to continue - at least with the same teacher anyway. Coming up with a wide range of warmups, exercises, and even musical games is important. This is especially true with younger kids, who also happen to make up a substantial proportion of prospective students; get ready to play a lot of 'Simon Says'! Try to adapt to what students enjoy, and don't be afraid to ask if they're getting bored or would like to move on.
Getting started
While this is all useful information, not everyone is lucky enough to begin teaching at a school straight away. Fortunately, there are many ways to get started.
Pseudo-agency websites (i.e. musicteachers.co.uk) are an easy way to get into private teaching on your own terms. They are mostly free to use and work well for acquiring students - if you can build a professional, appealing profile. This process should give you the nudge to get several important things in place too, such as a high-quality profile picture, biography, and DBS check. Having these in place will make all other avenues of finding work considerably easier.
Once you've taught for a little while, word of mouth can be one of your best assets for getting new students. Whether it's family or friends, students are likely to know others that may want to learn. By delivering enjoyable, effective tuition, you also open the floor to positive reviews and testimonials. These are immensely helpful, as they will build your reputation as a teacher and inspire confidence in any prospective students.
Online advertising/networking can also work well, and fortunately doesn't have to cost anything either. Join relevant local forums and Facebook groups (i.e. parents' groups) for access to a prefabricated network of potential students. From there, posting a succinct advert (rules permitting!) and keeping your eyes peeled for opportunities will go a long way. I've received a sizable chunk of work simply by replying swiftly to posts. Paid, targeted advertising will likely see a return too, though there is of course the initial investment and know-how required.
If you do wish to spend money on finding new students, physical advertising is a reliable way to do so. Once you have the content designed and printed (i.e. posters, flyers), it's simply a case of finding effective locations. Again, kids are a huge market for lessons; near schools or other places you'd expect to find parents work well. Otherwise, anywhere with decent foot traffic is a safe bet.
The best thing about physical advertising and word of mouth is that they are likely to yield local students. While online marketing does work, it is open to a global audience and some effort must be made to target the relevant audience. With online tuition becoming so popular however, a global reach isn't necessarily negative! While many do prefer face-to-face lessons, and online teaching provides its own set of challenges, it can be very effective. More and more people have been taking up virtual tuition - largely out of necessity - so it is a growing market, and certainly worth becoming acquainted with.
Thanks for reading. I hope you found this post informative, engaging, and of practical use. If you have any feedback or there are other topics that you'd like to see covered, please feel free to comment below.
---
Find out more about Kell Hallman at kelldrums.com
To read more about practising musicians who have combined their love of performance with teaching you can read some further case studies here.
For more information on Trinity's Rock & Pop syllabus please visit trinityrock.com
Related posts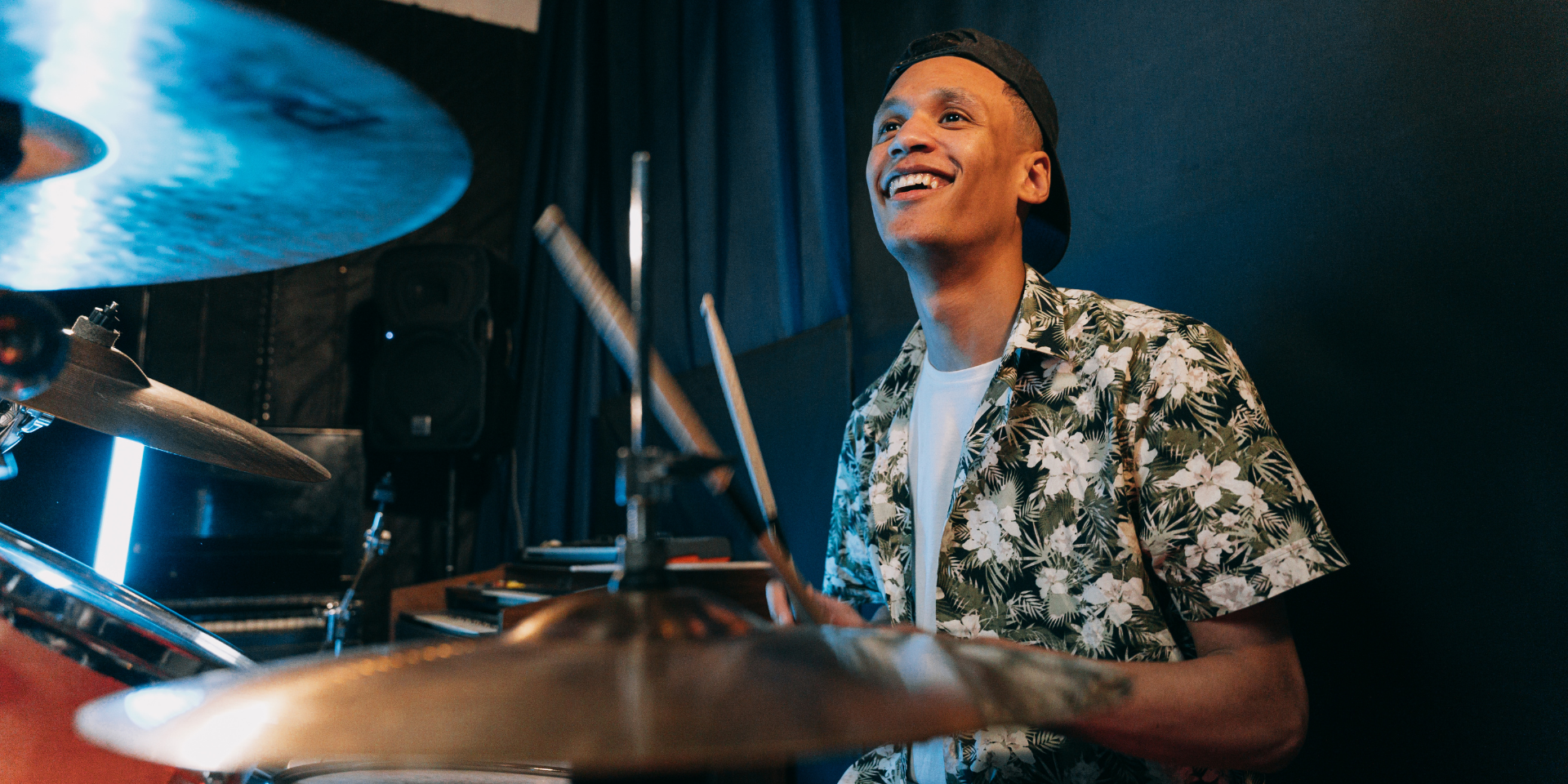 BY: Matthew Rusk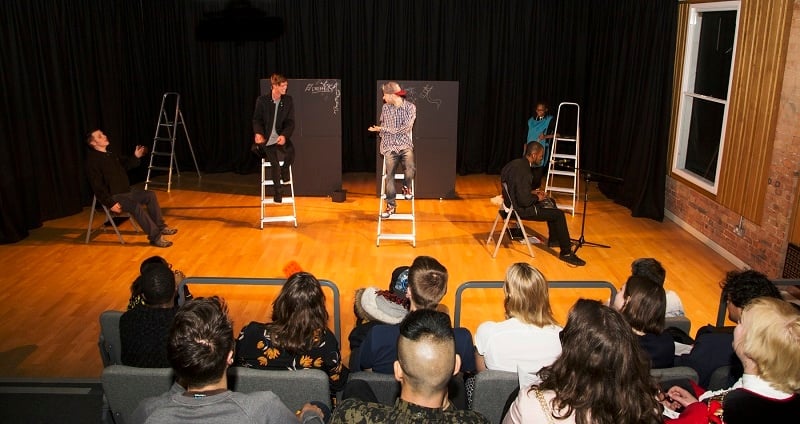 BY: Annabel Thomas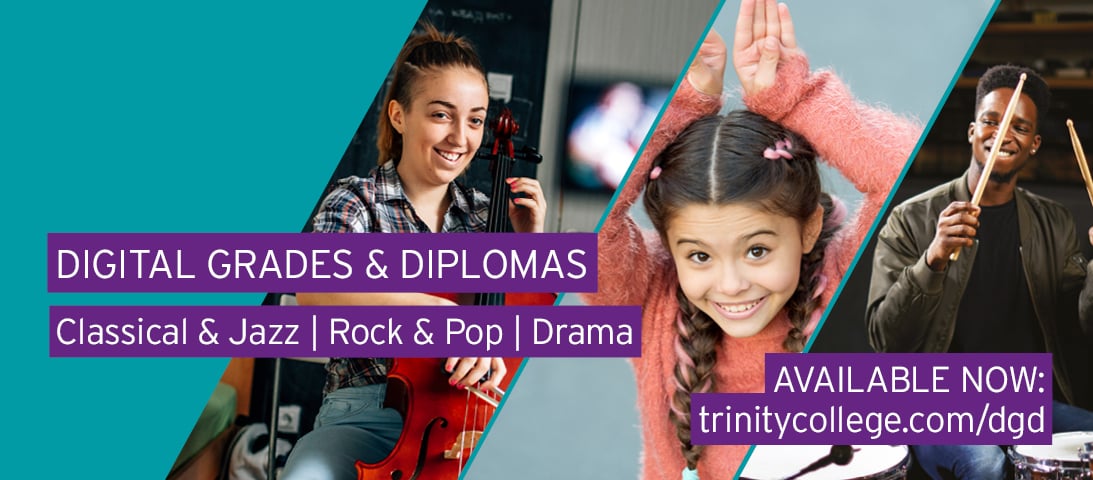 BY: Annabel Thomas