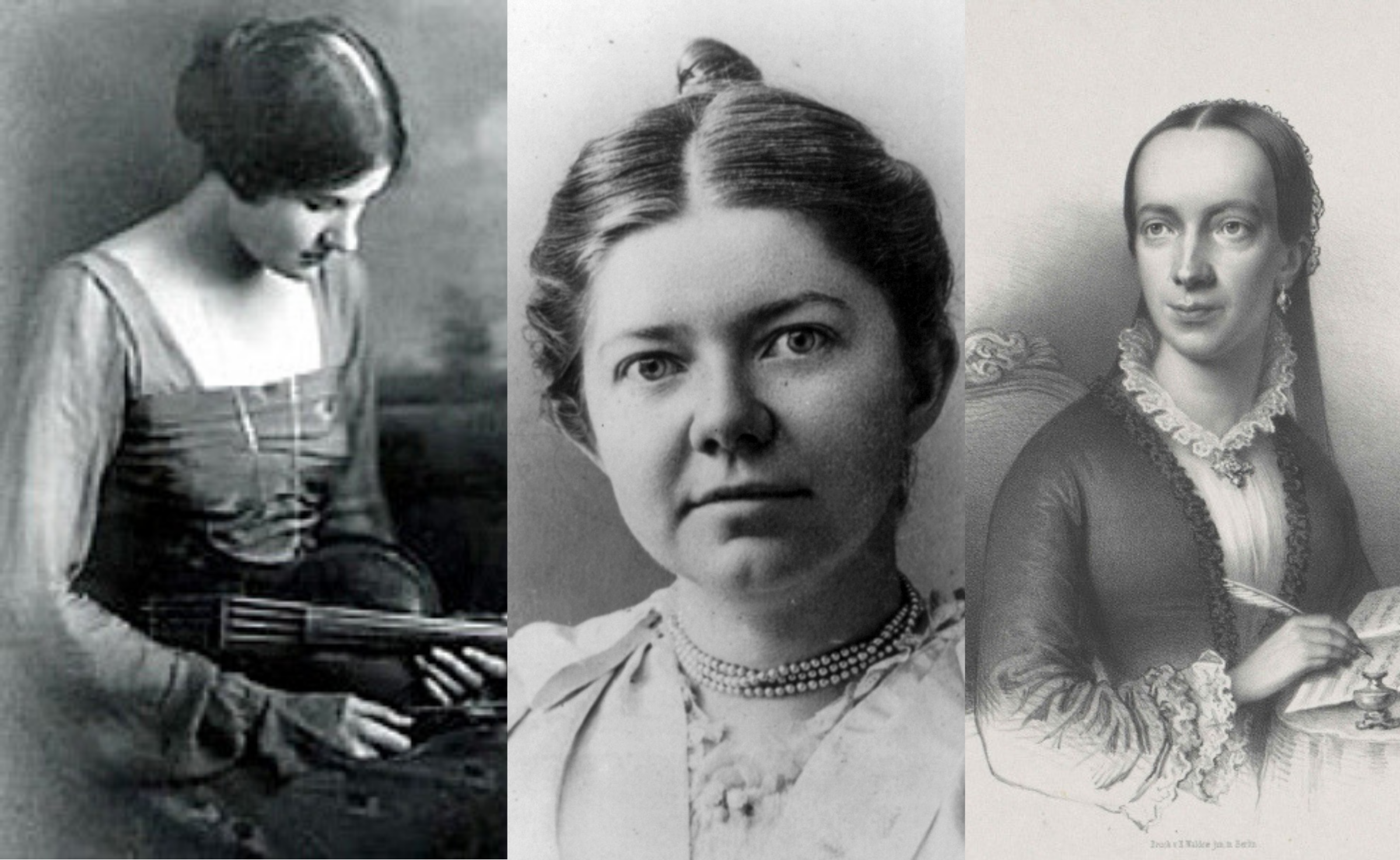 10 female composers that broke tradition and changed perceptions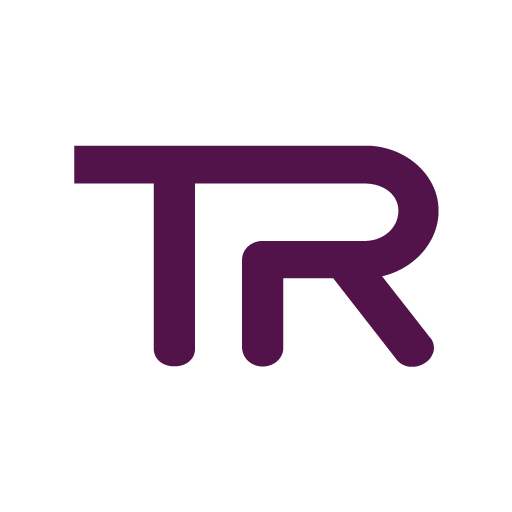 Working on our new Strings 2020-2023 syllabus gave us a great opportunity to explore what string teachers and players need, survey the landscape, and look at the ways in which we, as an assessment board, can reflect and shape a changing musical environment. Repertoire selection is a key element, and one of the aims throughout the development of this syllabus has been to include a greater number of pieces written by female composers.
Here we take a look at ten 19th and 20th century female composers featured in the new syllabus – all of whom were writing music at a time when the profession was almost entirely male- dominated, and women were being largely excluded from formal musical education and denied many of the musical opportunities open to their male contemporaries. Yet they persevered and made significant impact in the world of composition and performance during their time.
Where possible we have also included YouTube links to recordings of some of the composers' pieces so you can hear their work. Spotify playlists of selected repertoire from the syllabus are also available - see the link at the end of the page.*



1. Ethel Barns |

1874-1948, English
A virtuoso pianist who composed much of her music for her own recitals, Ethel Barns was a professor at the Royal Academy of Music and a member of the first council of the Society of Women Musicians – a group founded in 1911 to build links between women composers and performers, in response to the limited professional opportunities for women musicians at the time.
Piece included in our syllabus:
2. Amy Beach | 1867-1944, American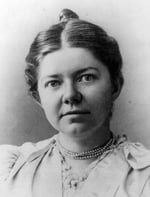 A child prodigy who composed her first set of piano pieces in her head at the age of 4 while on holiday without a piano, Amy Beach is considered to be America's first successful female composer; her Gaelic Symphony was the first symphony by a woman composer to be published. Well-known for the concerts she gave featuring her own music, she used her fame as a platform to encourage other female musicians, saying: "Music is the superlative expression of life experience, and woman by the very nature of her position is denied many of the experiences that colour the life of man."
Pieces included in our syllabus:
Picture: By George Grantham, Bain Collection (Library of Congress), Public Domain
3. Lili Boulanger | 1893-1918, French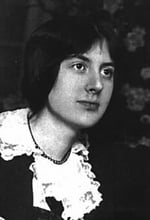 Taught by Gabriel Fauré, who discovered that she had perfect pitch at the age of 2, Lili Boulanger went on to become the first female winner of the prestigious Prix de Rome composition prize. She established a significant reputation, with a range of large- and small-scale works showing great promise, but died tragically young at the age of 24. The conductor of the New York Symphony Orchestra said: "On several occasions I have stated publicly, and with much conviction, that I did not believe women composers equal to men's ability… but that was before I heard the works of Mlle Lili Boulanger. Her death is one of the greatest losses French art has sustained; she was a genius."
Piece included in our syllabus:
Picture: By unknown, Public Domain
4. Nadia Boulanger |

1887-1979, French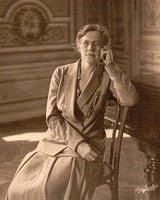 Distraught after her younger sister Lili's death in 1918, Nadia Boulanger largely abandoned composing to concentrate on teaching, and is primarily remembered for having taught a great number of 20th century composers and musicians including Aaron Copland, Darius Milhaud, Daniel Barenboim, John Eliot Gardiner, Philip Glass, Astor Piazzolla, Quincy Jones and Michel Legrand. As a conductor she was the first woman to conduct many major orchestras in the USA and Europe.
Pieces included in our syllabus:
Picture: By Edmond Joaillier (1886-1939), Paris, Public Domain
5. Cécile Chaminade |

1857-1944, French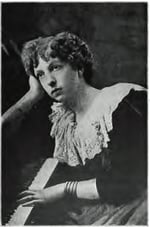 Despite her father refusing her a formal musical education as it was not appropriate for women of her class, Cécile Chaminade composed from an early age, impressing Georges Bizet with her first compositions at the age of 8. She was the first female composer to be awarded the Légion d'honneur, and the composer Ambroise Thomas said of her: "This is not a woman who composes, but a composer who is a woman".
She was a prolific composer, with more than 400 pieces published, and her music was very popular during her lifetime, despite the contemporary prejudices against female composers exemplified in this New York Times review of one of her 1908 Carnegie Hall performances: "On the whole this concert confirmed the conviction held by many that while women may some day vote, they will never learn to compose anything worthwhile."
Piece included in our syllabus:
Romanza (no. 2 from Trois morceaux, op. 31) [Violin Grade 8] – LISTEN HERE
Picture: By unknown, Woman's Work in Music (1903), Arthur Elson, Public Domain
6. Alma Clarke (Lozanne) |

1897-1935, Canadian
Originally a violinist, Alma Clarke later became a professional pianist. By the age of 29 she had married her third husband, architect Terence Rattenbury. They moved to Bournemouth, UK, in 1930, where she started to compose using the pseudonym 'Lozanne'.
Pieces included in our syllabus:
Avelette (from Four Love Songs, arr. Sue Otty) [Viola Grade 4]

Avelette (from Four Love Songs, arr. Sue Otty) [Cello Grade 4]

Night Brings You (from Four Love Songs, arr. Sue Otty) [Cello Grade 2]

You Brought My Heart the Sunshine (from Four Love Songs, arr. Sue Otty) [Cello Grade 3]
7. Rebecca Clarke |

1886-1979, English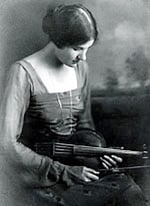 After studying at the Royal Academy of Music and the Royal College of Music, composer and violist Rebecca Clarke became one of the first female professional orchestral players, as a member of Henry Wood's Queen's Hall Orchestra in 1912. Much of her compositional output was written for herself and the all-female chamber ensembles she played with.
Pieces included in our syllabus:
Picture: By Hopkins Studio, Denver, Colarado, Public Domain
8. Luise Adolpha Le Beau |

1850-1927, German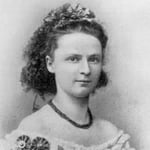 Luise Adolpha Le Beau began her musical career as a pianist, having been taught by a number of prominent teachers including Clara Schumann. She ran a 'private music course for daughters of the educated classes', aimed at training women to become piano teachers.
Pieces included in our syllabus:
Nachtstück (from Drei Stücke für Viola, op. 26) [Viola Grade 7] – LISTEN HERE
Polonaise (from Drei Stücke für Viola, op. 26) [Viola Grade 8] – LISTEN HERE
Träumerei (from Drei Stücke für Viola, op. 26) [Viola Grade 6] – LISTEN HERE
Picture: By unknown - Badische Landesbibliothek Karlsruhe, Public Domain
9. Elizabeth Maconchy |

1907-1994, English
Despite being denied a scholarship from the Royal College of Music because she would "only get married and never write another note", Elizabeth Maconchy is widely regarded as a highly skilled and versatile composer, and was described by the critic Martin Anderson as "one of the most substantial composers these islands have yet produced". The first woman to chair the Composers' Guild of Great Britain, she also served as president of the Society for the Promotion of new Music, and was appointed a Dame of the British Empire. Her works encompass a wide range of styles, and she is particularly noted for her cycle of 13 string quartets, composed between 1932 and 1983.
Pieces included in our syllabus:
Allegro deciso and Andantino (2nd and 3rd movts from Five Sketches for Viola)
[Viola Grade 8] – LISTEN HERE

Golubchik (no. 2 from Divertimento) [Cello Grade 7]

The Clock (no. 3 from Divertimento) [Cello Grade 6]
10. Emilie Mayer |

1812-1883, German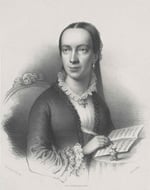 A prolific composer – her output included eight symphonies and at least 15 concert overtures – despite starting to write music late in life, Emilie Mayer was also a sculptor and co-director of the Berlin Opera. Hermann Zopff, founder of the Berlin Opera Academy, acknowledged her A minor violin sonata as a "magnificent example of the genre, such as we would hardly have expected from a woman".
Piece included in our syllabus:
Andante (2nd movt from Violin Sonata in E♭) [Violin Grade 6] – LISTEN HERE
Picture: By unknown, Public Domain
---
You can download a copy of the Strings 2020-2023 syllabus from our website. We also have a free sample booklet available with a selection of the pieces featured.
Listen to selected repertoire from our Strings 2020-2023 syllabus via our Spotify playlists.
*Please note that Trinity bears no responsibility for the availability, content or quality of the videos and/or audio, any advertising delivered or further suggested content provided by YouTube or Spotify. Please view the links at your own discretion.
Related posts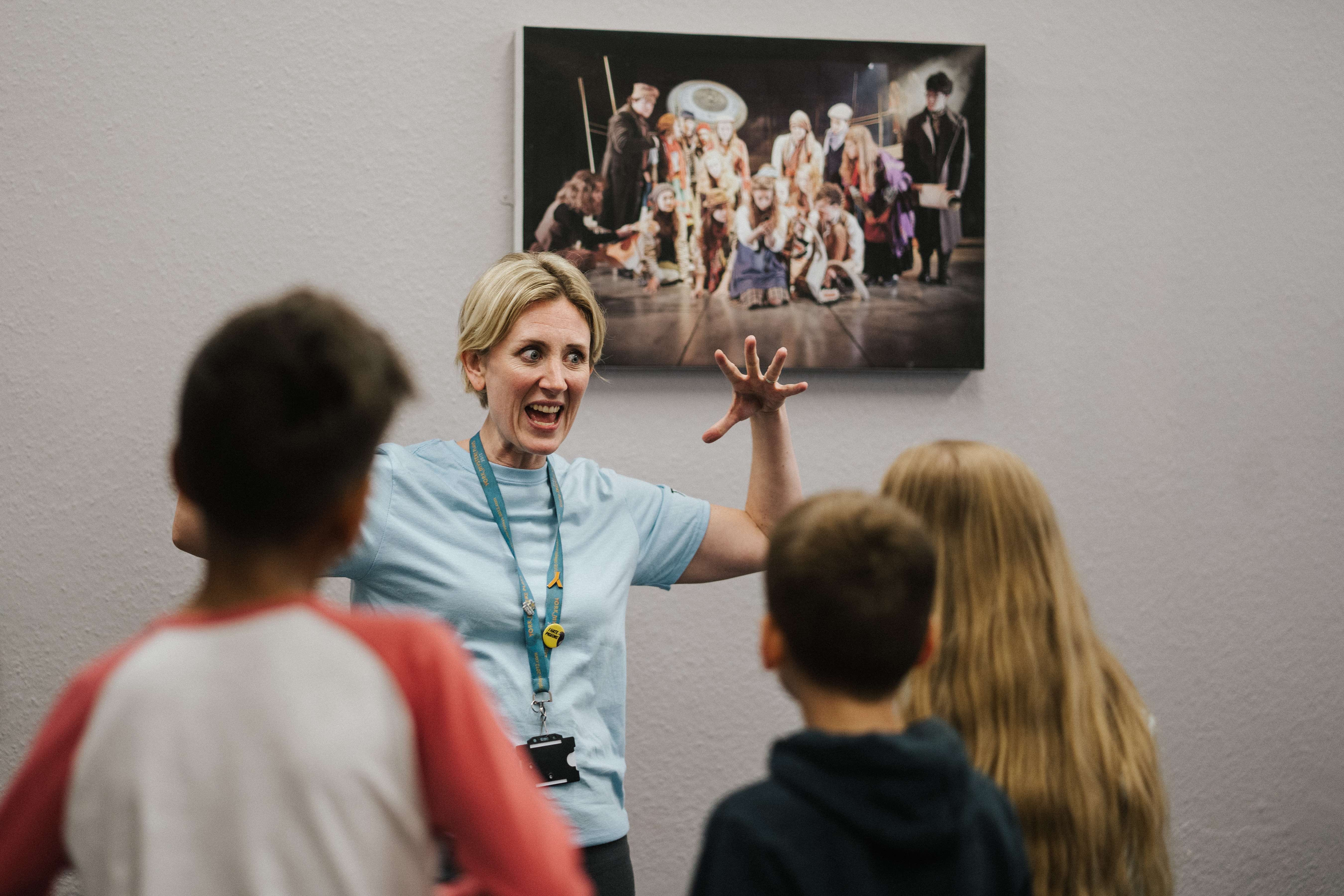 BY: Layne Harrod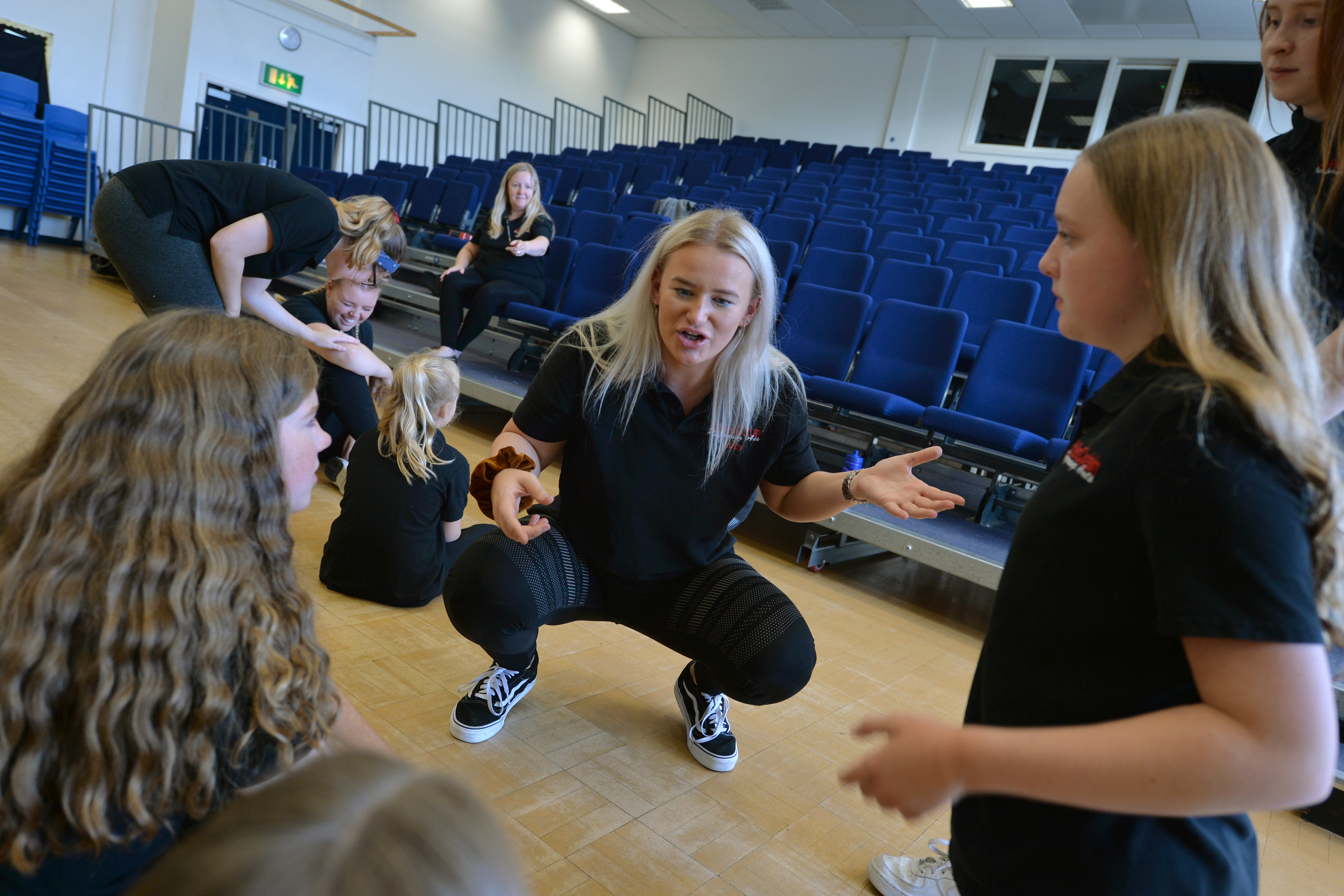 BY: Layne Harrod

BY: Annabel Thomas