Making an event out of recording a digital exam
For many music students, digital exams have enabled you to continue your progression during a time when it felt as if everything was standing still. It has enabled some students to access music exams when previously you might not have been able to. But we know from our conversations with candidates and teachers that, for some, digital exams lack the same sense of occasion that comes from having a face-to-face exam to work towards. But that doesn't have to be the case! Here are our suggestions on how you can make recording your digital exam more of a special occasion.
Choose your venue
When digital exams were first launched, you were somewhat challenged as to where you could record (it was often your living room with little other option!) but now there are fewer limitations. Why not see if you can record in your school hall or auditorium? Or, if they have a piano available, a local place of worship? Your teacher may also be linked to a music studio, venue or shop which could provide another setting to perform your exam pieces while recording. But remember, you don't have to have any special equipment - a smart phone will do the job!
Set the date and commit to it
If you have managed to arrange to record at a venue outside of your home, you will likely have already agreed a date to come and perform. However, we would also recommend setting a date that you are going to record on, even if you are going to be at home. Make sure everyone in the house knows your plan so that they can arrange to take younger family members or pets out, and know not to start running the hoover around or to interrupt you. Having a set date will also help focus you in the build-up to the big day. Use this date to help you plan your practice schedule with your teacher to ensure you are as prepared as possible.
Set the scene
Consider how your performance space will look on the day. What will the light be like during recording - will it be dark and so additional lighting will be needed, or will it be so bright that you risk being in shadow or silhouette? Where will you place your camera so that the examiner can see everything they need to, to make their assessment? Remember, we need to see at least your hands and face; more for some instruments such as singing, drums and piano. Please see our Filming Guidelines for more information.
Where will you position your music so that it is easily accessible (remember, we also need to see your books/downloads at the start of the performance too)? Will you need a chair, foot stool, a glass of water, spare drumsticks? The more time spent on these kinds of details, the more prepared you will be in relation to the Overall Performance criteria.
Watch other people performing online
Performing online is not a totally new concept; aspiring musicians have been posting videos and performing virtual concerts online for years! Why not take a look at some online platforms, such as YouTube or Twitch, to get used to seeing people perform in this way and maybe even get some ideas for your own performance?
Sound check
No musicians perform on-screen without checking their sound levels first. Before you start your performance, play a few bars (with your accompaniment, if applicable) to check that the camera picks up your performance clearly, that any accompanying lines are audible, and that you are happy with the balance.
Dress the part
It's not up to us to assess your wardrobe choices but if dressing for the occasion, whether that be as a concert virtuoso, rock star or somewhere in between, helps you get into the mindset for your performance, then do it.
Consider having an audience
There's no reason why you can't have people in the room with you when you perform! Ideally, they should be sat behind the camera so that they do not come into shot - perfect if they are going to be assisting with the camera too. If a live audience isn't feasible, consider positioning a row of soft toys or a photo just behind or next to the camera to give you something to focus on and perform to.
Act as if it were a recital
If it helps, walk into the room as if you were walking on stage and SMILE! Smiling is known to reduce stress so, particularly if you are feeling a little nervous, smiling at your audience or the camera will help your body relieve this. Take a breath before you start and know that you've got this!
Visit our website for more guidance on how to record and submit your digital grade or diploma performance.
Photo by Elizeu Dias on Unsplash
Related posts

BY: Academic Support Team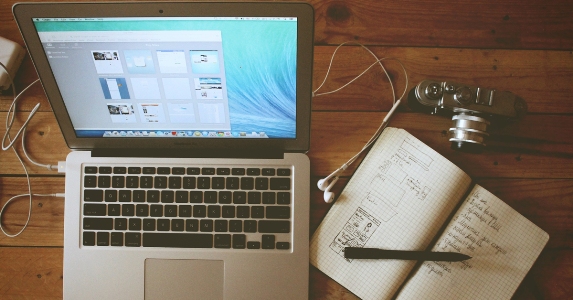 BY: Annabel Thomas