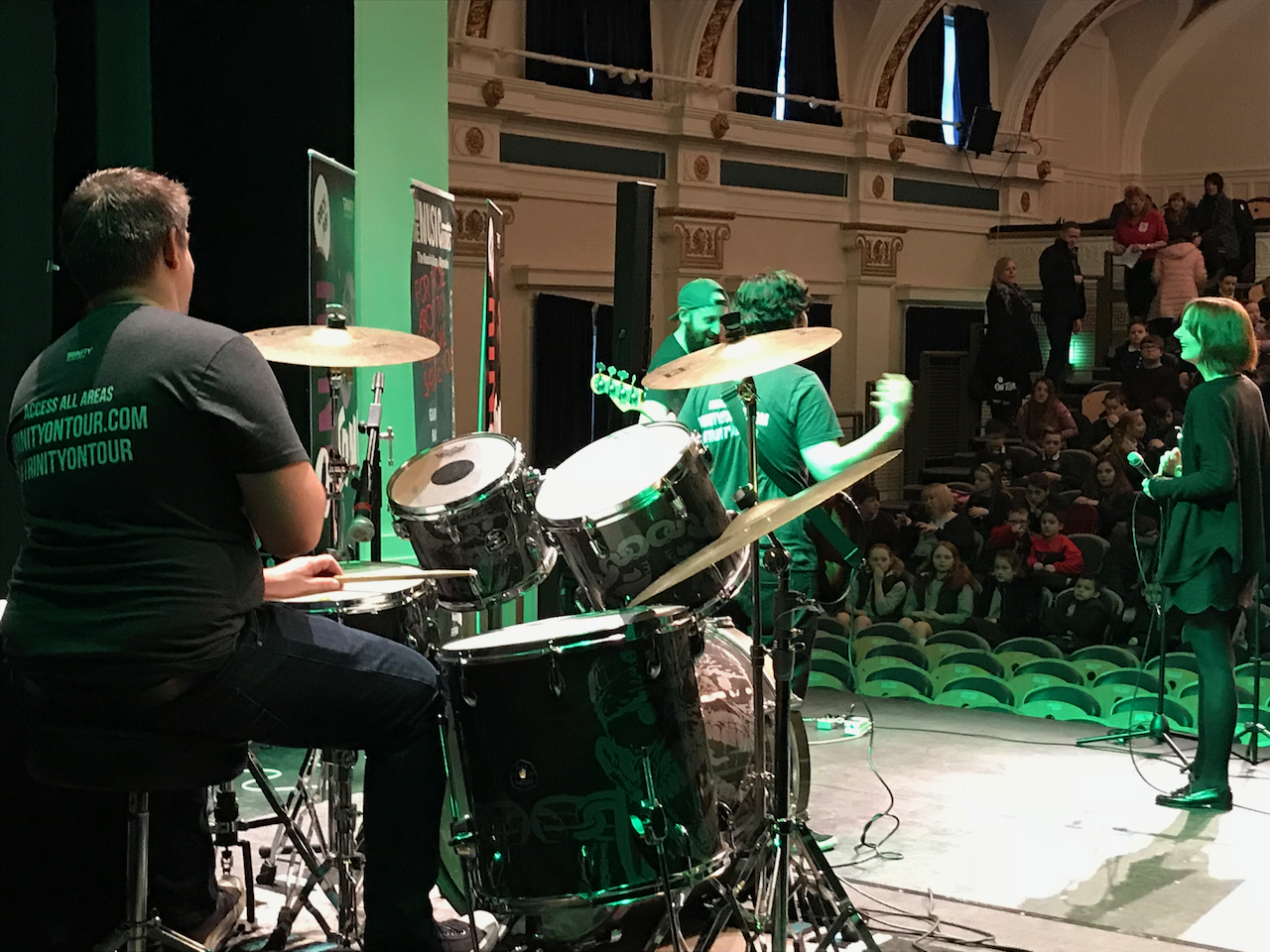 #TrinityOnTour: Rockin' Out In Ireland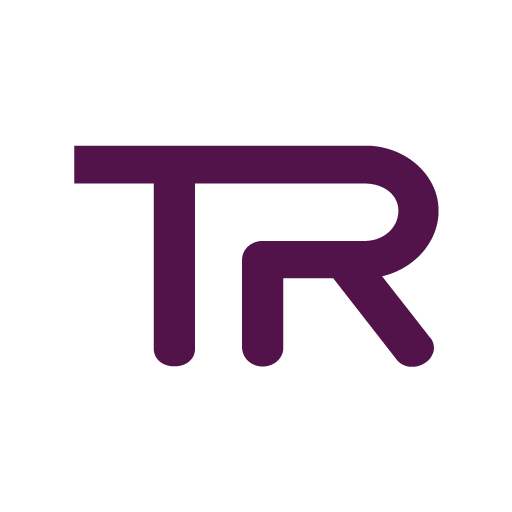 We can't believe it was only last year that Trinity Rock & Pop launched a nationwide tour around the UK. From Barnsley to Newport, it has been a whirlwind of an experience travelling up and down the country to introduce students and teachers to our new Rock & Pop syllabus. However, to kick-start 2018 in style and keep our continued success on-track we wanted to take things up a notch. With this in mind, we decided to take our tour to Ireland and introduce students in the Emerald Isle to what Trinity has on offer.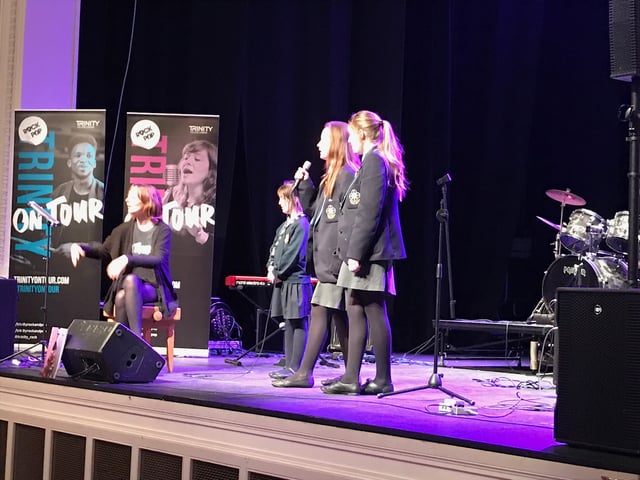 As the dust settles and normality sets in, we begin to reflect on what was an incredible tour of Ireland. We started the five day tour off in Dublin on 26 January, jetted off to Belfast on the 29th and finally ended up at Ballymena on the 30th. Tuesday saw our largest audience to date, with us entertaining over 360 primary school children from across the region at the Ballymena Arts Centre!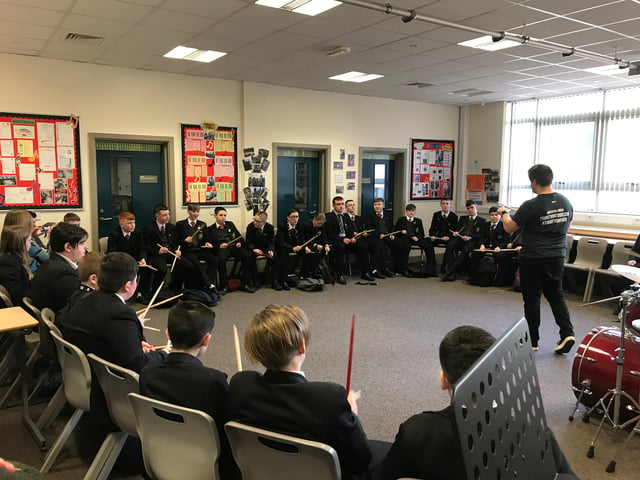 So, what happens on tour? What does the typical day look like for students and teachers attending?
During tour days, we invite local schools to come along and hear live performances featuring real songs which the students are familiar with. To get the creative juices flowing all young people are treated to a mini-concert from the Trinity on Tour band, comprised of professional musicians and music teachers, who perform songs from the Trinity's Rock & Pop syllabus. They are then sent off to their workshop groups, based on their instrument of choice. This allows them to get a taste of the syallbus in action by taking part in activities themselves. Finally, we end the day with a pulse and beat workshop led by yours truly, Trinity's Rock & Pop National Adviser.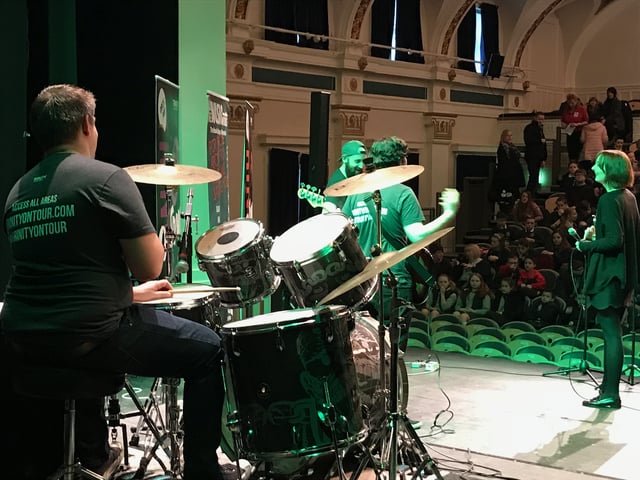 All in all, the tour was a huge success. We left Ireland happy, safe in the knowledge that we had inspired so many budding and future musicians through the power of music. All the young people we spoke to and worked with shared a 'buzz' of excitement, the kind we as musicians feel whenever we make music, this is hopefully a sign of having truly inspired a new generation of young musicians to strive towards their own musical goals.

Want to get a taster of our Rock & Pop syllabus for yourself?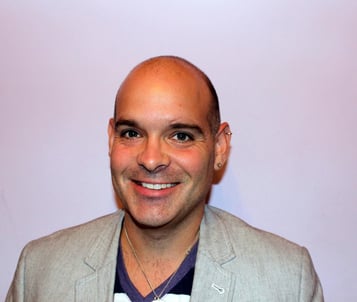 Toby began his career as a peripatetic drum kit teacher for the London Borough of Haringey and subsequently went on to teach for a number of other London Music Services. He has experience in teaching individuals as well as whole class work, in both Primary and Secondary school settings.
Before he began teaching music Toby was a successful session musician playing with a variety of bands, including both studio and live performance work. He now works as a consultant within Trinity College London's Business Development team as the National Advisor for Rock & Pop.
Related posts